Cyber Monday is the day for businesses to draw traffic to your e-commerce platforms, boasting more than $10.8 billion in sales ever since 2020. Online merchants go all out to vie for the attention of consumers. It's your chance to acquire new customers, reward loyal customers, and make a wonderful impression.
Together with Black Friday, Cyber Monday account for a 180% increase in lead generation as compared to other shopping days. In addition, the average order value of customers on Cyber Monday increases by 17%. Needless to say, if you want to boost your sales, then you would need to seize Cyber Monday by the horns and make the day work for you.
Here are some ideas that you can consider for your Cyber Monday campaign promotions to get the best returns on that day.
Cyber Monday Campaign Idea #1 - New Customer Incentive
Lead generation can increase by as much as 180% during Cyber Monday, a bonus or incentive is likely to grab the attention of new customers and attract them to your store.
Offer a special discount to new customers only on Cyber Monday and incentivise them to buy from you! If they like what you offer, then they may even turn into your loyal customer and buy more from you in the future.
About 93% of shoppers use a discount code or a voucher throughout the year, and 75% of consumers report checking their emails look for relevant discounts. Utilising discounts and vouchers targeted towards new customers can be just what you need to reel them in.
Cyber Monday Campaign Idea #2 -Voucher Drops
A voucher distribution technique used by popular e-commerce site Shopee, you can organise voucher drops on the days leading up to Cyber Monday, and this can benefit you in two ways:
Hype up your products and brand before the event to attract customers on the day itself.
Provide incentives for customers both new and existing to visit your e-commerce platform on Cyber Monday to peruse your wares.
Advertise your voucher drop on your social media. Send out emails to your members and inform them of it. Let them know that they can get your product at a slashed price that day to incentivise them to buy more from you.

Cyber Monday Campaign Idea #3- Gamification
What better way to capture your customers' interests than to offer an exciting & engaging experience whilst they shop.
Let your customer participate in games such as Spin-the-Wheel, Find Prize or Scratch & Win after they spent a certain amount with you. This would increase your revenue gain as your customers would want to purchase more to play your game.
Gamification has been found to increase customer acquisition rates by 700%. Additionally, gamification has also been shown to increase website browsing time by up to 30%, and also increase user-engagement by 48%.
Interested in Cyber Monday Gamification? Check out our list of games available for you to choose from here! Or contact us here for more information!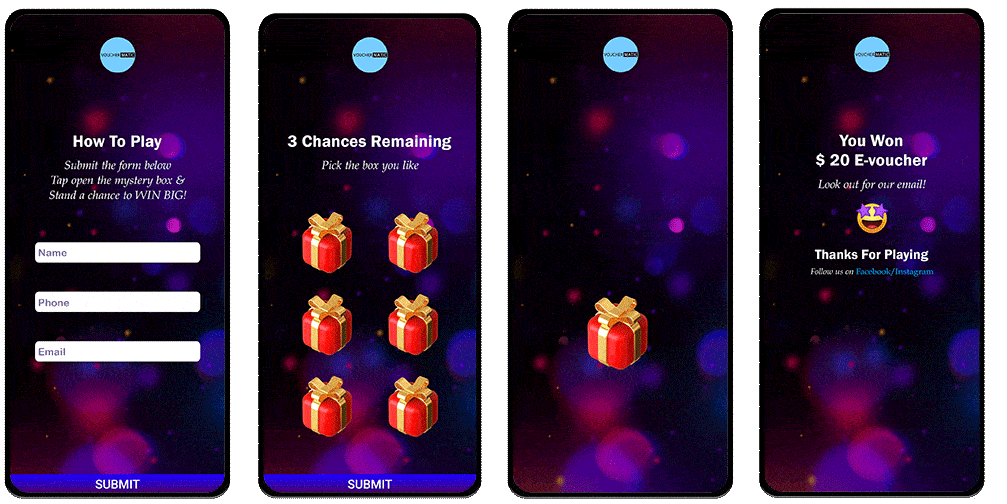 Cyber Monday Campaign Idea #4 - BOGO Deals
1-for-1 deals has always been pretty effective in getting customers to purchase more—after all, they're getting the bang for their buck with an extra item. Not only are you increasing sales volume, but you may also help your customers introduce their friends to your store.
Your customers may take your 1-for-1 deal with their friend, perhaps someone who has never tried your products before. If their friend likes it, you may just have earned yourself a new customer, and you can expect more purchases from them in the future.
Cyber Monday Campaign Idea #5: Product Bundling
A study by The Economist has found that you can sell up to 73% more if you offer a bonus pack along with the product in question. Product bundling is an effective technique in which you can convince your customer that they're getting more for a lower price than the original.
It works even better than if you sell a reduced amount of your product at a lower price. Customers would rather pay more to get more, than to pay less to receive less, even if the product at these two different prices has the same value.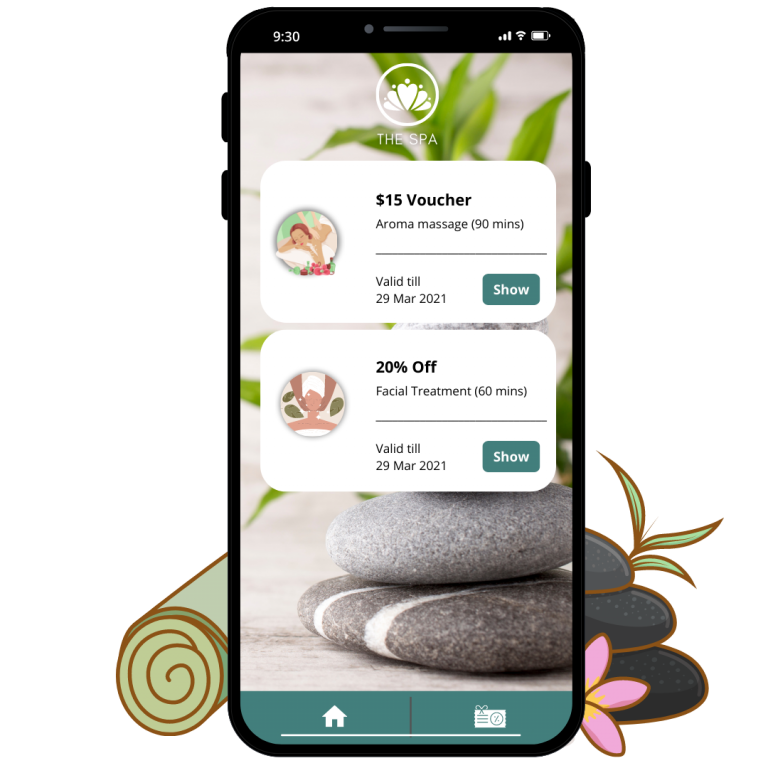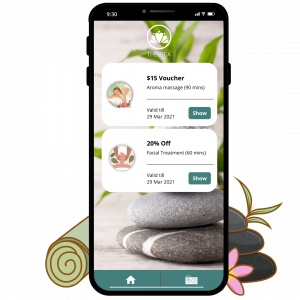 Cyber Monday Campaign Idea #6: Loyalty Points
Reward your members on Cyber Monday by giving them loyalty points for certain actions, such as by advertising your Cyber Monday discounts and promotions.
Loyalty points are an excellent incentive for your loyal customers they would like to obtain the next reward in your program and would be more motivated to buy from you, or complete other actions.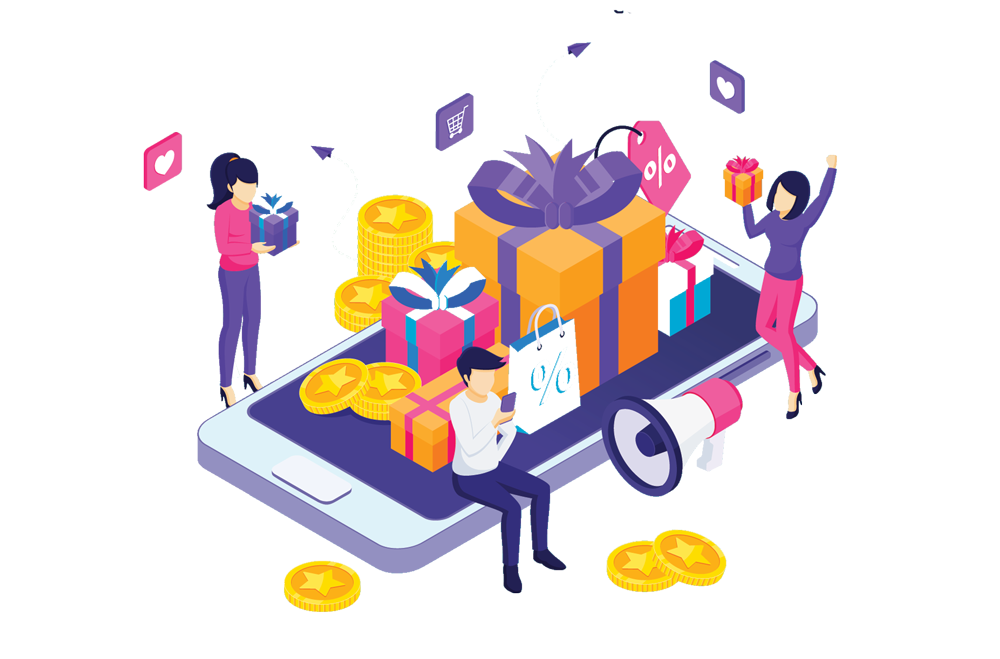 Cyber Monday Idea #7: Cross-Selling
A personalised customer experience is just what you may need to make your customer feel seen and understood by your brand. 73% of people prefer brands that tailor their shopping experience to their desires and needs.
You can customise your e-commerce platform such that it can make use of AI to curate and recommend products to your customers that may complement what they've bought. This is your chance to show your customers products that they may not have come across, and that they may need.
For example, if your customer bought a new laptop, you could offer accessories such as a pair of headphones or a mouse. If your customer may want these accessories, they may click on their product page and may even buy it.
Cyber Monday Idea #8: Waiving Delivery Fee
According to Baymard Institute, the cart abandonment rate for 2022 has been documented to be 69.99%. Worryingly, 48% of people who abandon their carts do it because of unexpected extra delivery costs.
If your system finds that your customer has abandoned their cart, you can send them a voucher that would waive their delivery fees. This will likely prompt your customer to perform the final checkout step and purchase their items already in their cart.
The process of sending the voucher can even be automated, without need for input on your end. Watch sales stream in as customers make use of your vouchers to complete their purchase. In fact, internalising your delivery costs may even lead to a greater revenue gain and profits.
Cyber Monday is one day where you need to pull out all your stops and entice customers to buy from you as much as possible. At least, before the final push that is December, the month of Christmas, another great period of time for promotions.
On the topic of vouchers, Vouchermatic can help you with all your voucher needs this Cyber Monday! Automatic issuance, distribution, tracking, and redemption is no difficult task for our gift voucher engine.
With our API-first platform, we can integrate our system seamlessly into your e-commerce site. Furthermore, you don't have to figure out how to use our software—being a managed services company, we will help you on the technical side of things.
Cyber Monday is just around the corner, and you should be getting those promotions and offers ready! 
Contact us here for your incentive promotions and we'll be happy to answer your questions, and even provide a free demo upon request!