Halloween is just around the corner, and it's time to pull out all the spooks and scares. This is a great season for fun, a great time to engage your customers with Halloween games specially for the month of ghosts and poltergeists.
Gamification refers to the application of gaming elements into non-gaming environments. In this case, you are giving customers the chance to play some games from your brand to draw them to your stores.
Here are some Spooky Halloween Games for Customer Engagement this season, courtesy of Vouchermatic!
1) Freaky Find the Prize
Entitle your customers with 3 chances to choose the winning box from a sprawling grid of 6-9 boxes. If they choose correctly, then they will obtain a reward. If not, they can buy more from you for another chance at participation!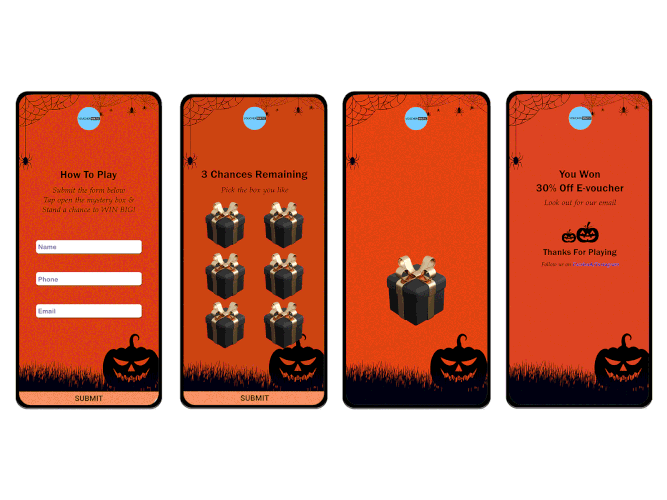 2) Spectral Scratch and Win
Give your customers a sense of anticipation before receiving their reward or prize with a Scratch Card!
They will be frantically scratching off—or rubbing away—the panel to reveal their prize. They can either see a prize of spooky ghosts that gives them the jeepers. 
It's simple, and universally recognised, plus charming in its own little way.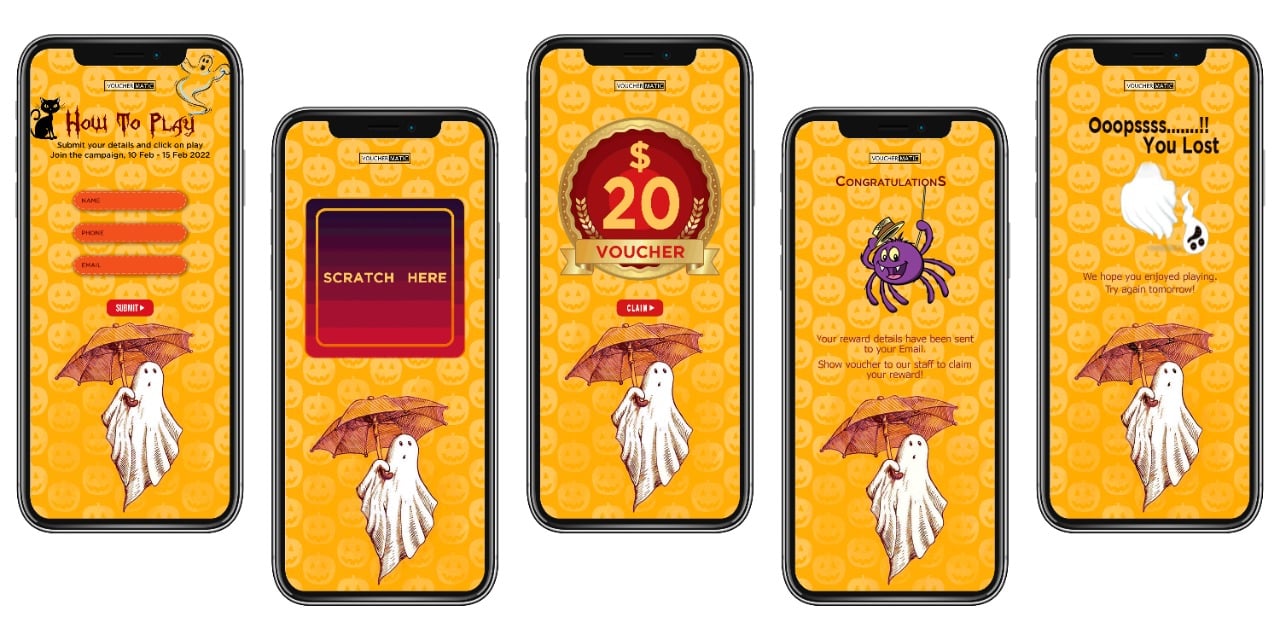 3) Spooky Spin the Wheel
Scare your customers this Halloween with the possibility of not winning a prize with your very own themed Spin the Wheel! Thrill your customers with this game of chance this Halloween with some scarily great prizes.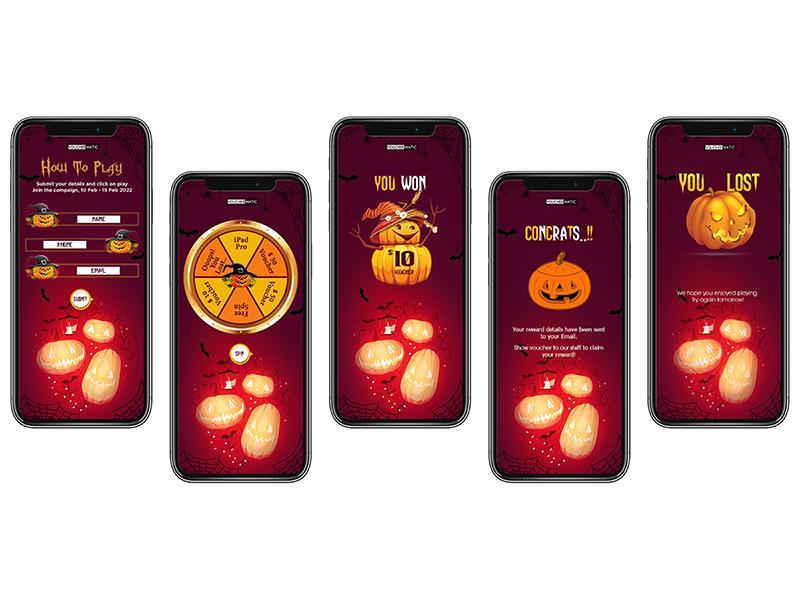 4) Pick-A-Box Boo
Allow your customers to choose their gift box out of the 4 on screen. Dress up your boxes wot showcase the Halloween spirit! Up your customer engagement with suspense about what kind of prize that they have obtained.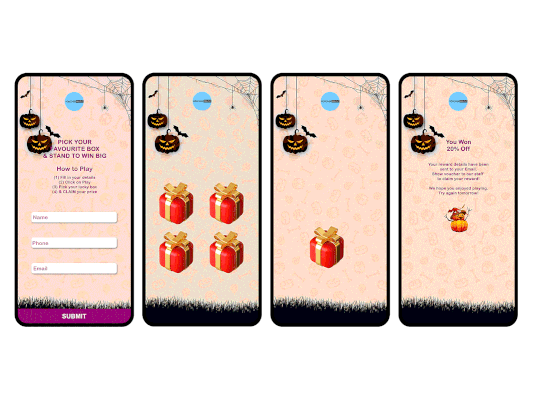 4) Magical Mystery Gift Box
Who doesn't like mysteries at this time of the year? Delight your customers with a custom-made gift box that truly captures the Halloween spirit! Up your customer engagement with suspense about what kind of prize that they have obtained.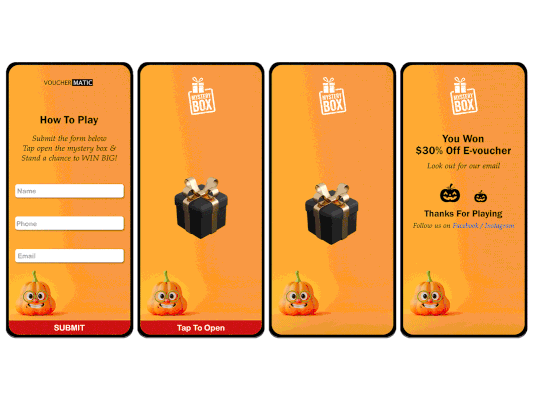 5) Frighteningly Fulfilling Fortune Cookie
Fortune cookies aren't only for Chinese New Year. They can be adapted for the spooky season too!
Have your customers find out their prize for themselves by tapping the fortune cookie! Allow them a little autonomy when playing the game, so your customers can derive that sense of accomplishment when they obtain the reward.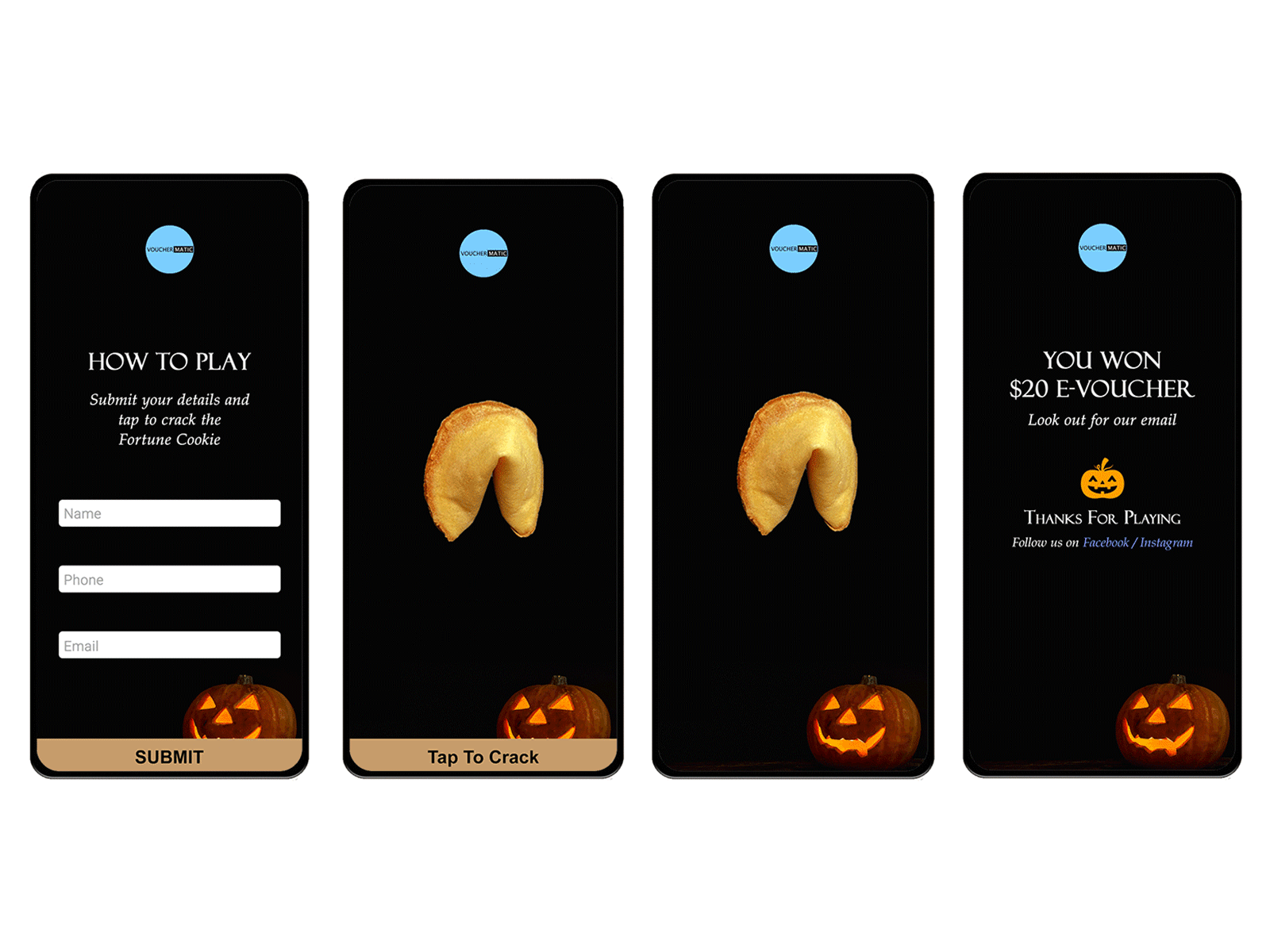 6) Chillingly Cool Catch the Falling Objects
Increase customer engagement with a longer game like Catch the Falling Objects! They get one minute to catch as many candies as they can whilst avoiding the jack-o-lanterns.
Don't like candies and jack-o-lanterns? Send over your own designs and we can incorporate them into the game!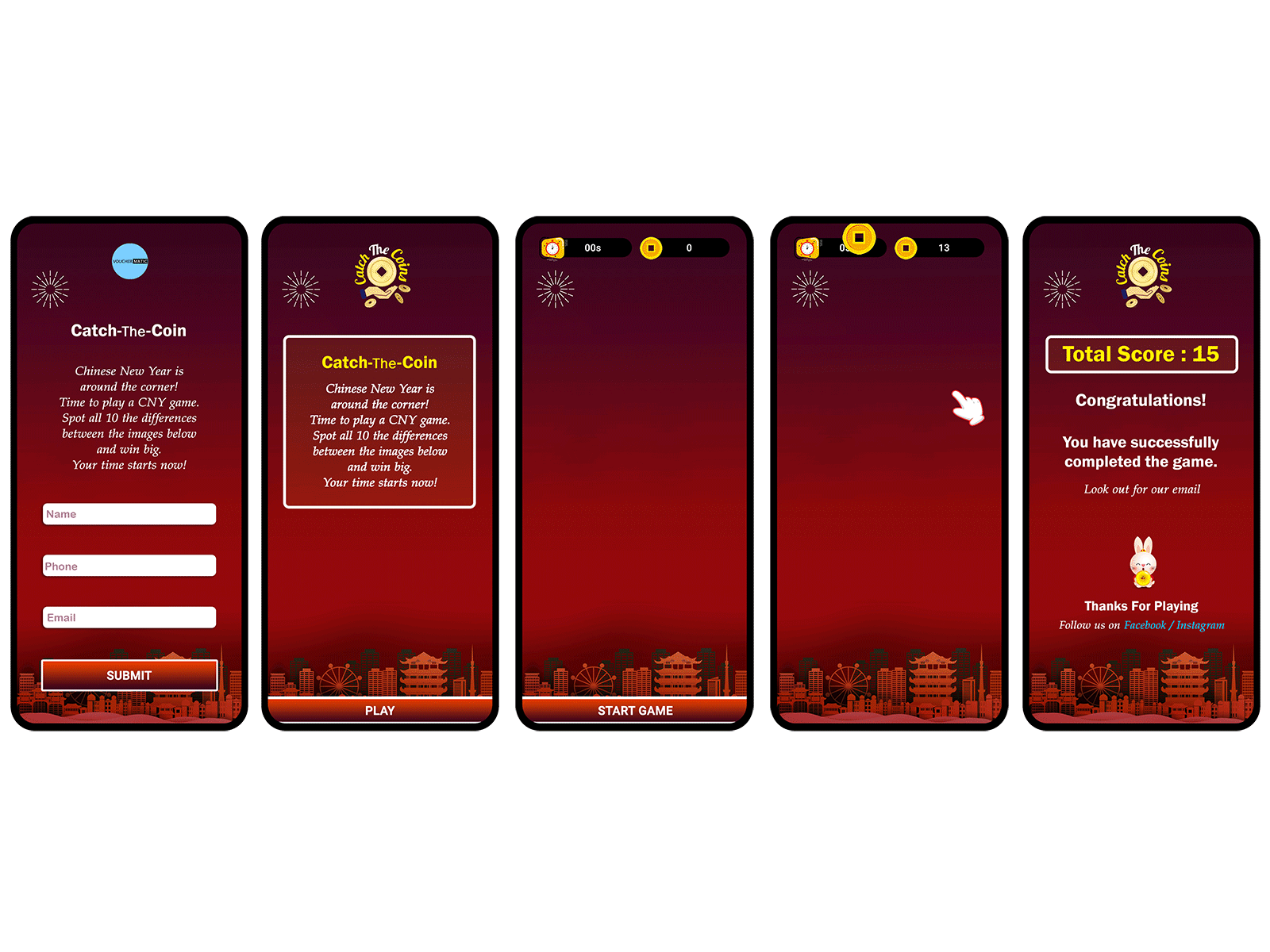 7) Scary Spot the Difference
Challenge your customers to a round of Spot the Difference with your scariest photographs! Apply a time limit, or they can play the game at their own leisure. Spot the Difference is traditional, making it intuitive to play, and it's also loads of fun!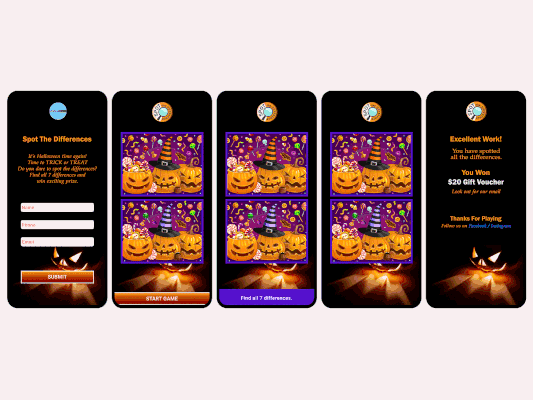 Why Choose Vouchermatic's Games?
We have a wide range of games to choose from, and we can hook our games up to our rewards management system to provide a seamless gameplay experience for your customers. Not only that, but we can also couple up with Google Forms to help you acquire your customers' data easily.
Everything from information collation to playing the game and the distribution of rewards can be entirely automated. It'll certainly save you a lot of time and trouble during your Halloween campaign.
Since we are using an API-first platform, we can easily integrate our games into your website or app. In addition, you don't have to learn to use our software! We'll handle the technical side for you.
If you are interested in what we have to offer, then be sure to contact us here today!
Get your gamification down by the time Halloween rolls around.