Are you an event marketing agency that organises events on the daily or a company looking to conduct a SPIN & WIN campaign at an online event?
If you are, then you should probably read on:
Digital Spin the Wheel
A Digital Spin the Wheel is a fun, engaging and most importantly, an effective digital marketing strategy for your event campaigns.
According to Deloitte, 30% – 40% increase in online customer interactions was experienced by content and media companies using gamification.
In the digital age that we live in, technology has never played a more critical role in business operations and marketing. Especially for event companies, technology can help to save time, costs and increase efficiency and productivity in running operations of your events smoothly.
In order to stay competitive in the event industry, event companies need to implement gamification to their campaigns to catch the attention and spark the interest of this tech-savvy generation. Or alt-least be equipped with the right gamification tools & help clients achieve gamification goals.
A Digital Spin the Wheel is a one such tool- perfect for customer engagement at online & hybrid (Online + offline) events.
What is Spin the Wheel ?
Just like the Lucky Draw game that we discussed in a previous blog, the Spin the Wheel is another luck-based game for players to win prizes.
The suspense of where the wheel stops and thrill of winning are factors that make a Spin the Wheel game so enjoyable to its audience.

As digitalisation starts to populate and companies get creative, Spin the Wheel game has also gone digital. Leveraging on online platforms, companies have started to incentivise customers using a Digital Spin the Wheel and they no longer need to worry about finding a 6-foot wheel to play the game.
At offline events – A Digital Spin the Wheel is a fun, crowd-gathering game that plays on iPads, mobile, or a flatscreen TV, that you can use for awarding prizes to your audience.
At Online events – It can be used to increase participant engagement & excitement.
Here are 5 Benefits of a Digital Spin the Wheel
1. Improve Customer Engagement & Retention
Naturally, people love playing games. Implementing gamification to your events can significantly optimise marketing efforts and attract customers to participate.  
A Digital Spin the Wheel engages audiences as it triggers a rush of excitement and a sense of anticipation.
Furthermore, if you offer incentives on your wheel such as e-vouchers for your products or services, social rewards and coupons, your audience will be motivated to return to your brand and purchase your products and services.
2. Builds Awareness and Extends Reach
A Digital Spin the Wheel can help to build awareness for your brand and extend your reach to new customers.
You can spark interest in customers who may not necessarily be in your target demographic.
3. Customisation of Digital Spin the Wheel
 Consistent branding is an important factor to reinforce your brand recognition and ensures that the campaign message holds on to your brand values.
Unlike the physical spin & win that is rigid, the digital version is flexible and fully customisable to meet your organisation's branding or event theme.
Digital Spin & Win exposes you to a wide array of customisation options for your Digital Wheel.
You can customise the colours, background, animation, prizes on the wheel, or even add your company or event logo to reinforce your brand.
4. QR code Registration ( Self Registration)
With QR code forms, prior to participating in the Digital Spin the Wheel, the participant can beprompted to fill up an online form to provide personal information such as their name, email and phone number and at the same time seek consent to your T&C's and collection of data.
5. Engages the Younger Generation
In today's digital era, Millennials are exposed and accustomed to the daily use of technology from smartphones to drones.
Millennials grew up in a digitalising world where they learnt to read, write and are educated through digital forms of learning.
On the other hand, there is Generation Z.
Surrounded by technology for all their lives, this generation does not fall short when it comes to digital games.
Generation Z will easily be attracted to gamification concepts as they are familiar with smart devices and are quick learners.
They will expect your campaigns to be interactive and engaging.
These are the audiences that event companies should aim to target and impress.
How Does VoucherMatic's Digital Spin the Wheel Work?
VoucherMatic is a platform providing innovative technology solutions in a bid to assist companies to automate marketing efforts, improve customer engagement, optimise costs, and create meaningful customer relationships in the digital era. Its latest development is a Digital Spin the Wheel that aims to help companies' jumpstart their incentive program for their customers.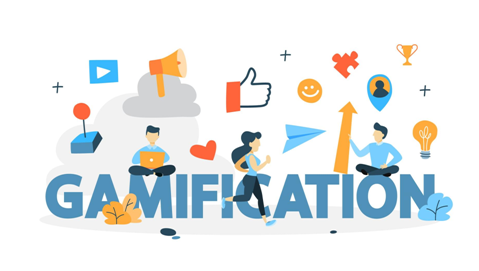 Leveraging on gamification, this Digital Spin the Wheel system engages its audience through a simple-concept game packed with a vast number of features such as design customisation, styling, animation & music
Conclusion
In this digital era, it is time companies take gamification seriously.
Being an event company, you need to stay ahead of the competition, – gamification can help you innovate and enhance your marketing efforts.
Gamified interactive content is a game changer for driving traffic and increasing market reach.
VoucherMatic's Digital Lucky Spin can be your first step to embark on this journey.
Looking for an effective solution to streamline your event campaigns with maximising results, then connect with us here.
Looking for Event Lucky Draw System instead?