Millennials, also known as Gen Y, are the future of Singapore. According to StraitsTimes, in 2018, a study conducted by research consultancy Accenture showed that millennials represent more than 45% of the population in Asia Pacific. Subsequently, by 2020, 60% of the world's millennials are expected to live in Asia. As such, with this rising trend, what will this mean for your business? Personally, I view this as an "opportunity" and a big one.
To leverage on this, retailers are attempting to revamp their presentation and marketing efforts to appeal to this market. However, being trend-spotters who make decisions influenced by media and word of mouth, their loyalty to brands is largely questionable. Currently, as stated by RetailWire, these youths are seen as the least loyal demographics and retailers find it time-consuming having to win their loyalty.
Importance of establishing brand loyalty with millennials
Apart from obvious perks of increased sales and patronage, the benefits of gaining this market's loyalty goes a long way. As we all know, Singapore's millennials are the most frequent users of social media than any other age groups. With their dominance in these platforms accompanied by their frequent urge to share their shopping experiences online, millennials serve as a vital customer base which can be tapped on to promote one's brand.
As a frequent user, I understand the potential that a simple post, share or like has, in influencing buying decisions. This is further supported by Sprout Social and PWC which state that 74% of shoppers make buying decisions based on social media and 45% of global respondents are influenced by reviews, comments and feedback respectively. Hence, it is critical for businesses to foster strong business to customer relationships (B2C) to promote positive word of mouth advertising.
Here are some of my personal inputs on why retail businesses face difficulties in building brand loyalty with millennials and secrets I believe are crucial for success.
Why are Businesses struggling to build loyalty with millennials?
1. Spoilt for choice
No matter what kind of industry or retail company you may operate in, there will be many competitors omnipresent. As such, with such a vast array of choices readily available for millennials, easy comparisons in terms of quality, price, etc are always made before a purchase takes place.
What does this indicate? Without a strong branding or competitive advantage, your competitors will steal a large pie of this market away from you!
2. Lack or wrong use of social media influencers
Studies have shown that 49% of consumers depend on influencer recommendations and 6 in 10 teens follow advice from influencers over celebrities. From this, it clearly shows the importance and impact that social media influencers have on millennials. However, despite so, there are still a handful of businesses that are missing out on this opportunity by not engaging with any influencers!
On the other hand, out of many who have leveraged on this aspect, only a few have truly enjoyed success. Hence, this largely indicates that selection of the right influencers for your brand makes a difference.
3. Change is the only constant
With reference to CNA, it is proven that millennial shoppers are well-travelled, digitally-savvy and discerning. That being said, they tend to follow trends and make decisions based on online research, current social media crazes and peer recommendations. Moreover, since trends are ever-changing based on the current "hype", a product which was once in-trend may now appear outdated and unwanted. As such, in this volatile and unpredictable market, businesses that refuse to adapt to changes will be forgotten. Conversely, others like yourself have to face an endless journey of improving and innovating, attempting to stay relevant.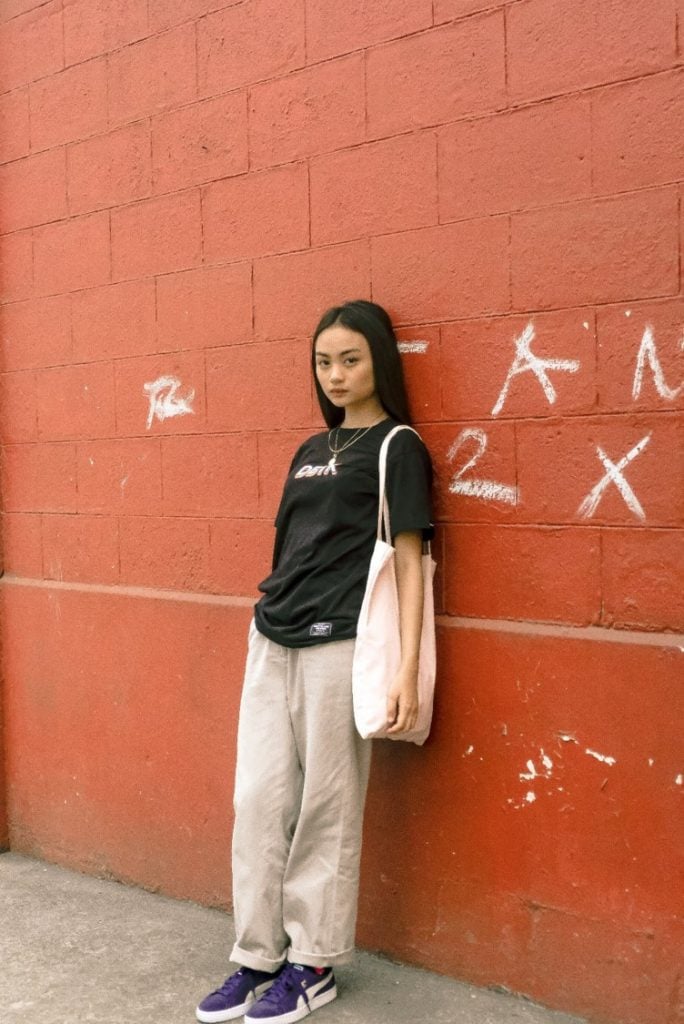 However, with all of these being said, the key to solve them is actually not as complex as it seems! Read on to find out about some useful secrets to overcome them.
Secrets to counter the problem
1. Personalised customer experience
With the ever-changing taste and preferences of millennials, the need for personalisation has been increasingly vital for a brand's success. Based on research, millennials are more receptive to customisation techniques and possess a strong desire for unique experiences and products. 
For instance, if you're operating as a clothing retailer, allowing your customers to co-create in the production of a product and customise its material, colour, size, etc can be useful in gaining traction. One example of this would be Uniqlo's "Design your own UT T-shirt" campaign. Uniqlo's clear goal of allowing customers personalise their own T-shirts have proven to be a true success. In this process, Uniqlo's customers have the opportunity to select their preferred choice of character stickers, paint, typography and images to be printed on the shirt. As such, with this implementation, it provides a more personal touch and makes customers' purchase a meaningful one.  Therefore, the result of this equates to long-term customer brand loyalty and increasing sales.
"63% of millennial customers are found to be more willing to share data with companies for personalised offers and discount." From this, while it clearly shows the benefits of personalisation, it should also serve as a motivator for businesses like yourself to jump on the bandwagon!
2. Careful selection of social media influencers
Proper selection of an influencer for your brand is important. To do so, adequate analysis must be conducted prior to this.
Brands nowadays only engage influencers primarily based on one factor – their number of followers. This simple assumption that high number of followers equals to successful campaigns often mislead brands, followed by disappointment when sales and customer patronage doesn't increase.
Instead, the following few factors have to be considered as well:
Check the quality of followers the influencer has

Whether the influencer successfully portrays your brand's image

Age distribution of the influencer's followers

Influencer's past brand relationships
And many more…
Overall, by factoring these considerations during your research process, it increases your chances of having a successful influencer campaign.
3. Gamified customer loyalty programs
In today's highly competitive marketplace, having customer loyalty programs is an essential tool for maintaining consumer brand stickiness. However, to further enhance this, it might be a good idea to introduce gamified customer loyalty programs such as badges and levels.
Gamification, as the term suggests, uses game elements within a non-gaming environment to influence behaviour and engagement. As millennials are known to be youthful individuals who love thrills, incorporating this feature in loyalty programs will give the brand an edge over competition. An example of this is through tiered customer loyalty programs that encourages consumers to make purchases, earn points to level up to the next tier (bronze, silver, gold) respectively and redeem rewards. Moreover, by allowing customers to unveil levels, it serves as a source of motivation for repeated purchases while providing a sense of accomplishment when they successful reached a certain tier. 
4. Everything Real Time (Digital Rewards)
Millennials can sometimes be demanding persons that "want everything and want it now". This value for time mentality has evoked a rising demand for digital rewards. As a result, physically vouchers or coupons are now mostly digitalised in view of allowing customers to unlock vouchers in real time. This feeling of instant gratification is what drives millennials and brands that embrace this, tend to build stronger customer brand loyalty.
Final thoughts
In this digital age, change is the only constant and businesses like yourself have to embrace innovation to stay relevant. Especially with hopes of targeting Millennials where, technology plays a prominent role for success. Tapping on mega-trends such as personalisation, influencer marketing, gamified customer loyalty programs and digitalised rewards are all essential for the future. Hence, companies that successfully capitalise on these and provide digital incentive programs that are relevant and engaging, will be the ones who will reap the benefits of increased sales, patronage and customer loyalty.