We all would agree that incentivization is an excellent way to boost sales and increase response rates.
Before we dive into this topic, let us learn what is Incentivization.
Incentivization is the method of making something like your company, scheme, products, servcies or program attractive by offering rewards in return for customers' purchase or participation. Rewards can come in many forms such as loyalty points, e-vouchers, coupons for your products or services or promo codes to be redeemed online.
Moreover, incentives can be characterized into two groups:
Intrinsic rewards and extrinsic rewards.
An intrinsic reward is an intangible reward of recognition. One example of an intrinsic reward is loyalty points awarded for being a member and purchasing products or services. You may not be able to physically touch or see the incentive but it induces a sense of achievement and satisfaction to the recipient, motivating them to return to your business.
On the other hand, an extrinsic reward is a tangible reward given to you for your accomplishments. One example can be a gift voucher that a company distributes to its employees or customers for achieving a certain feat, small or big.
In a world where consumers have countless choices to choose from, many businesses have adopted incentivization as one of the most effective ways to grab the attention of customers.
Here's why companies are using Reward Management System to offer Incentives to their customers:
Benefits of Incentivisation
1. Creates a Sense of Excitement for the Customer
Consumers always need a purpose to return to your store, make a purchase, give you feedback etc. Small incentives & rewards can help you achieve these. As soon as an incentive is attached to these actions, the perspective of the consumers changes. They create excitement among customers as they feel it is worth investing time in completing a simple task for essentially, a free gift/ discount/ rebate or lucky draw participation
2. Establishes a Bond Between Customers and Your Brand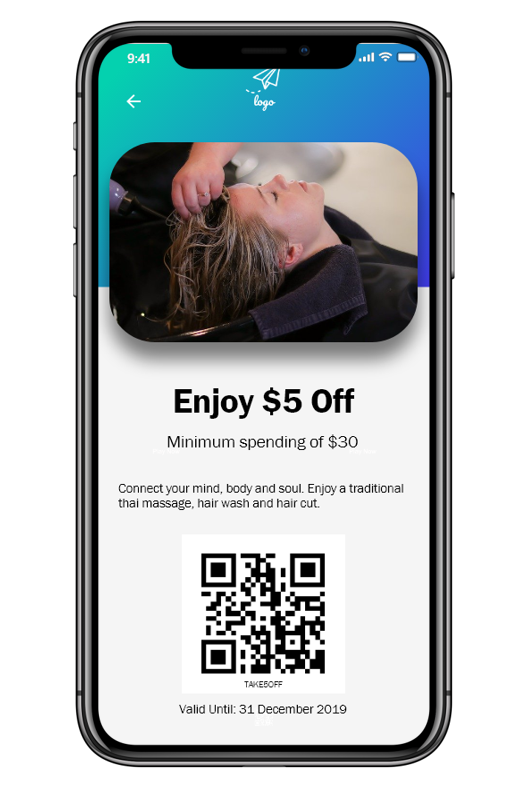 Incentives help users engage with your brand and creates a unique bond between both parties.
According to Business Australia, "giving your customers a reward for returning to your business can be an effective way of encouraging your customers to stay loyal to you."
By offering incentives, such as e-coupons or e-vouchers to your customers, they will more likely remember your brand and return to purchase your products and services, thus creating brand loyalty. Customers may even recommend your brand and products/services to their peers, generating word-of-mouth for your business.
3. Increase in Brand Awareness
Incentives are a great investment in garnering support from new customers and gaining brand recognition as they motivate people to learn more about your brand and are more likely to return to use their incentives (e.g e-vouchers, coupons) to purchase your products & services.
4. Reduces Cart Abandonment
Cart abandonment is when shoppers add an item or items to their online shopping cart but leave it before completing the transaction.
In the world of e-commerce, cart abandonment occurs more often than you think. According to Statista, as of March 2020, "88.05 percent of online shopping orders were abandoned, i.e. not converted into a purchase"
Incentives can act as a little push to motivate your customers to complete their payment. One top reason for cart abandonment is due to contemplation over spending money. By offering discounts and other incentives, customers drop the burden of breaking their wallets from shopping.
Most of the e-commerce platforms come integrated with basic reward management features, but if you are looking for a more complex reward offerings with automation, you can consider integrating with third-party voucher or reward management system.
5. Increase sale growth
Incentives complement the upselling sales technique which is used to persuade a customer to purchase something additional or more expensive.
In fact, we see the upselling incentives technique being used in our daily lives. For example, McDonald's often distributes vouchers for discounts off their regular items,but the customer will end up spending more money in order to meet a minimum spending of "a set meal".
Hence, incentives can present opportunities for your business to upsell and generate more sales.
How Vouchermatic can Help:
Vouchermatic is a new age cloud based reward management system which offers a wide range of incentives such as:
eVouchers or Digital Vouchers
eGift Cards
eCoupons
Gamified e Vouchers such as :

Spin The Wheel
Scract The Card
Lucky Draw
As companies thrive to constantly enhance their products and services to cater to the challenging market, incentives can ease the process of customer data acquisition.
As discussed in a previous blog, Gamification has also become an increasingly popular factor in optimising marketing efforts and gaining customers.
When we combine elements of gamification and incentivisation, you can effectively engage new customers while acquiring important customer insights & data for your business.
Vouchermatic -an omnichannel promotion engine realises the importance of marketing automation and gamification as a part of reward management. We offer various incentives to help you kickstart your incentive program to engage customers.
If you are having trouble figuring how to start your incentive program, contact us here to learn how we can help you gamify your incentives to collect customer data, engage customers and boost sales & response rates.