According to a survey done by Chope, 93% of restaurants have seen a dip in revenue, 78% are not prepared to last longer than six months if things do not get better, 80% are reducing staff to cut costs and 1/3 have asked full-time staff to take compulsory leave. (Straits Times)
Euromonitor research analyst Deepika Chandrasekar noted that "it is likely that restaurants are seeing lower footfall while eating at home starts to increase. Online order of food has been rising both retail and food delivery." (Todayonline)
Amid this situation, restaurant owners have implemented measures such online food ordering & delivery to increase their sales numbers. However only 41% of the restaurants are offering deliveries and takeout. (Todayonline)
As crisis rages on and F&B outlets face their biggest challenge, restaurant owners need to adapt quickly, innovate, and try new marketing tactics to help stay afloat.
Here, we share with you 9 marketing / promotion ideas that will help you stay connected engage with your customers and encourage them to order from you!
1. "Sign Up" Promotion
"For First -time customers only" offer could be just the right trigger to convert your first-time customer into a loyal paying customer.
Example:  Offer new customers $2 or $5 off on their first order with you.
2. Offers/Deals to show you care!
With limited business resources, the waiting times for customers to receive their packed meals have increased. In this case you may consider offering discount vouchers to show your appreciation for their patience and support towards your business.
The idea behind this is simple – when your customers are unhappy, your goal should be communicate (via actions/words) that you value their business.
Remember how Pizza hut offered a free pizza if your pizza arrived cold?
3. Encourage Customer Feedback with incentives
Honest customer feedback critics your business from different angles, it helps in viewing the problem areas from your customer's perspective and allows you the opportunity to address them. One of the hardest things to do while running a food business is to get your customers to offer you feedback. Incentives can be one of the ways for ensuring, every customer that orders from you, is motivated to give you their feedback.
You can launch your feedback campaign and offer small value, yet exciting incentives for your customers feedback.  
4. Encourage Repeat Visits
People are hardly leaving their houses these days. But if you happen to get walk-ins for take away orders, offer them a personalized promotional voucher to be redeemed during their next order (or visit post Covid-19). Incentives like these, will motivate your customers to visit again to redeem that voucher they have. You may also consider launching your customer loyalty program and encourage your customers to collect points for future redemptions.
5. "Refer a friend"
Referrals can work in many ways, it can benefit both the referee and referrer or just the referee. A good example of this type of marketing is Foodpanda referral program, where you and your friends get $10 dollar voucher every time you invite a new friend to download the app and make their first order using your referral code.
6. Festive Deals & Promotions
Festivals and occasions are a huge opportunity to upsell. Festivals or special days such as Mother's Day, Chinese New Year, Hari Raya etc provide an opportunity to offer relevant discounts and deals.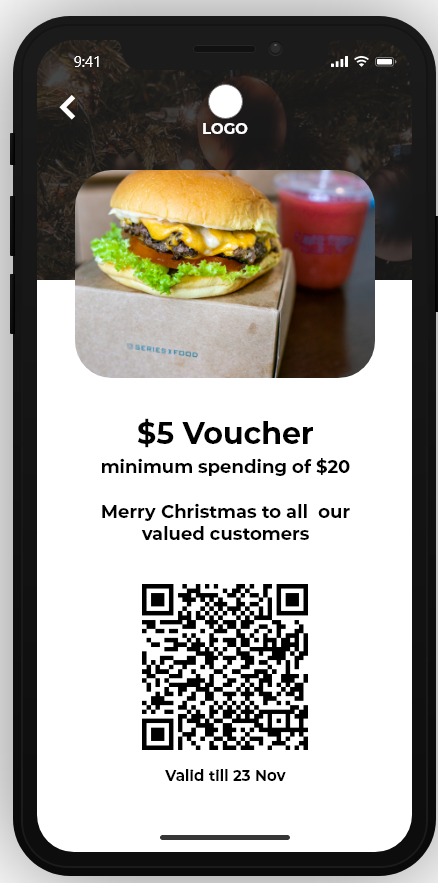 7. Get Social with Social media Exclusive Offers
With 4.5 billion people using the internet at the start of 2020, social media users have passed the 3.8 billion mark (We are social report).
If your Social media page has been inactive for a while, now is the time to restart your social media marketing activities and start sharing promotions with your diners. You may consider running lucky draws or offering discount code vouchers via social media.
8. Minimum Purchase Offer
This is an upselling marketing technique to motivate your customers to spend more. In addition, it can help to move your inventory while you profit. That means that your slow-moving inventory can be solved while still staying positive.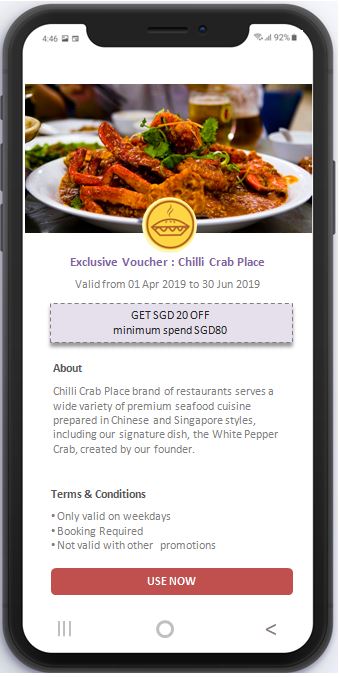 9. Influencer Deals
To attract millenials, you may consider partnering with influencers who have a mid to large audience size, this will not only encourage customers to try from you but will ensure brand exposure .
Amid current situation, we must act quickly and adapt as quick as we can to ensure our continuity and be able to push through this tough period. This is also an opportunity for you to build a relationship with your customer that will last a lifetime.we