Simple, accessible and addictive – these three keywords perfectly describe the Scratch & Win gamified rewards. Everyone is familiar with the basic rules of scratch the card voucher, whereby,  you pick a card, scratch the panel and hopefully, you beat the odds and win the grand prize.
The structure of this game is so minimal, and yet, it is one of the most effective and intriguing gamified loyalty programs in the market.
In modern times, Scratch & Win has evolved into the digital landscape, where businesses adopt mobile versions of this game into their loyalty programs.
The digitalisation of this game has not only prevented limitations and risks that physical scratch cards had, such as forgery, but it also allowed businesses to customise their scratch & win program design to be eye-catching, fun and more engaging than ever.
Such custom gamification campaigns, has also attracted tons of millennials and Gen Z customers that are enticed by the digital aspects of the gamified rewards, thus helping businesses to bring younger shoppers into their stores
For example, Google's very own pay app, Google Pay, allows users to redeem a digital scratch card that provides cashbacks when they make a transaction with the app.
In order to make their scratch cards more attractive, Google implemented  fun illustrations and images for scratch card redemptions, making their scratch card program more appealing to younger users.
As such, it is no wonder that a large number of businesses have implemented some form of digital scratch & win into their gamified loyalty program. If you are one of those businesses, or if you are planning to implement  a gamification program, here are a few tips to keep in mind :
1. Celebrate special occasions with your customers
Special Occasions are goldmines for scratch & win programs because it allows businesses to connect with their customers on a personal and heart-warming level. It also allows you to promote occasion specific products & make it a fun process. Be it Valentines, Chinese New Year or Birthdays.
Special Occasions also gives your business an opportunity to curate special events that can further encourage your customers in using your goods and services.
For example, during Chinese New Year, Google Pay carried out an event that allows customers to redeem up to $88 dollars via digital scratch cards. In order for customers to redeem a scratch card, they would have to collect various CNY-themed cartoon characters, which can be collected when customers carry out transactions within the app itself.
With Vouchermatic, you can implement an app-less scratch and win campaign that users can play on your website or you can choose to deliver personalised scratch & win cards via email/sms.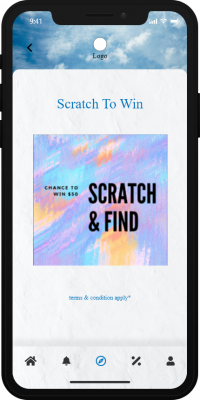 2. Keep your program simple
Of course, even though we mentioned earlier that the digitalisation of scratch cards enabled ease of customisation and feature implementations, it does not mean that you should overdo them.
Most customers  play the game to win  so customisations and additional features should purely act as additional benefits that help your program to stand out from the competitions.
As such, even though a well-designed digital scratch card with additional fun factors, may help you  attract your customers attention, having minimal designs and simple features for your program is far better than having one that looks like it is trying too hard to impress.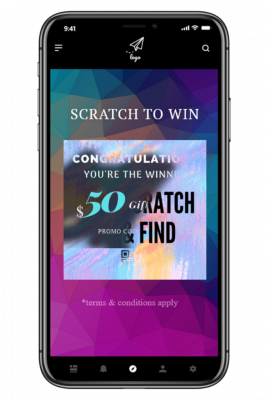 3. Ensure that your scratch & win program design is consistent with your branding
Following point number 2, you need to ensure that your program's design is aligned and consistent with your business' branding. This can range from fonts, to colours and the overall "look & feel" of your scratch & win program's design.
Having a consistent design that relates your program to your branding can greatly help in delivering your brand's message to customers. It can also help in associating your brand with positive emotions, such as excitement and happiness. All these can thus help you in increasing your brand's recognition and awareness amongst your customers and shoppers.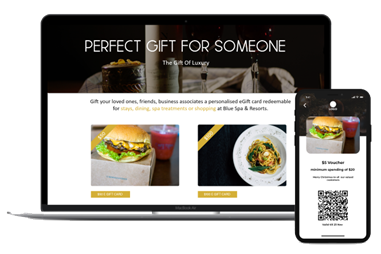 4. Promote your scratch & win program well
Based on your audience choose your social media platform wisely. Marketing via social media can not only be cost effective and easily accessible, it can also unlock the great  potential that social media platforms have. Social media allows you to connect with your customers with ease, and it can help you to rapidly gain awareness for your promotions amongst shoppers.
This can be seen from the fact that 73% of marketers believed that social media marketing had a positive impact for their businesses. (Single Grain)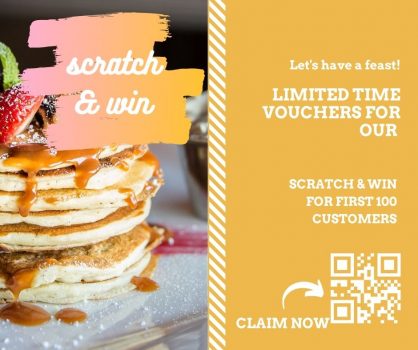 5. Make Participation & redemptions easy
Lastly, ensure that your gamification programs allows for easy participation & redemption at your store or website.
During participation, collect small set of data to make the participation process easy. Limited filelds such as name, number and email, can be captured before they play the game Do not have a long form & multiple fileds this can tend to become a barrier to entry.
One of the important things to remember is that with Data protection policies, you should only be collecting data that is absolutely required & also seek consent of the participant before they play.
As for Redemption, avoid making the redemption process complicated, ideally a customer should be able to show the voucher to the store cashier and redeem easily or be able to seamlessly use it online.
DO NOT bombard your customers with pointless steps, advertisements and information, as this can easily annoy your customers and cause them to stray away from your scratch & win program.
In conclusion, digitalised scratch the card incentives can be an effective way of loyalty promotion. Such special events can not only increase the engagement rate between your business and your current customer base, it can also allow your business to stand out from the competition, attract new customers, improve sales and your overall customer retention rate. As such, by creating your business' own scratch the card program, you will definitely see adequate successes and growth in your business.
Vouchermatic's digital SCRATCH & WIN Voucher system offers  a seamless, convenient, and efficient way of conducting gamification campaigns. Connect with us here to know more…