Everyone likes receiving vouchers, whether it is in your mailbox or inbox. Even better if it's a surprise. In fact, more than 90% of consumers have used a voucher at one point in their lives.
At first glance, it may look like voucher campaigns only benefit your customers—they get to save on costs—with little benefit for you.
However, that cannot be further from the truth. Though customers enjoy cashbacks, you gain something more important. Some things, in fact:
Better brand awareness

to attract more customers

More engaged customers

who can be converted into repeat buyers

Larger number of

loyal customers
Customer data

for data-driven business decisions

Customer feedback

to help improve your business

Higher revenue

from greater number of sales
Voucher campaigns can bring you so many benefits, and vouchers themselves are nothing but thin slips of paper! Or, well, they used to be, until the information age came along.
Digital Vouchers are on the Rise
The market for digital vouchers is growing speedily. It was valued at $619.25 billion in 2019, and it is expected to reach $2076.51 billion by 2027. 
Consumers are 77% more likely to redeem a digital voucher than they will a paper one. This is likely because digital vouchers are quicker and more convenient, and customers will not lose them so easily. 
Residing in cyberspace, these vouchers will remain in the customer's mobile phones until they are used or expired. 
People carry their mobile phones with them everywhere now—they can just whip out their phones and find the voucher easily through their emails or SMS, or their account on your app.
It is no wonder that digital vouchers are getting more popular. But what exactly can you do with digital vouchers to achieve the aforementioned benefits? 
How to Use Your Digital Vouchers
If you're just starting out with your very first voucher campaign, you may draw a blank at exactly what kind of strategies you can cook up with digital vouchers. Fear not, for we have compiled a list of 22 campaign ideas for you!
You're sure to find something you can use.
1) First Time Customer Bonus
The first type of voucher campaign you can consider is the first-time customer bonus campaign.
When a customer shops with you for the first time, you can issue them a voucher to be sent to their emails or SMS. 
This voucher can be used on their next purchase with you. It is a thoughtful gift that could incentivise them to shop with you again, with the promise of reduced prices.
This can help to encourage repeat purchases from your shop. In time, this new customer may turn into a loyal one.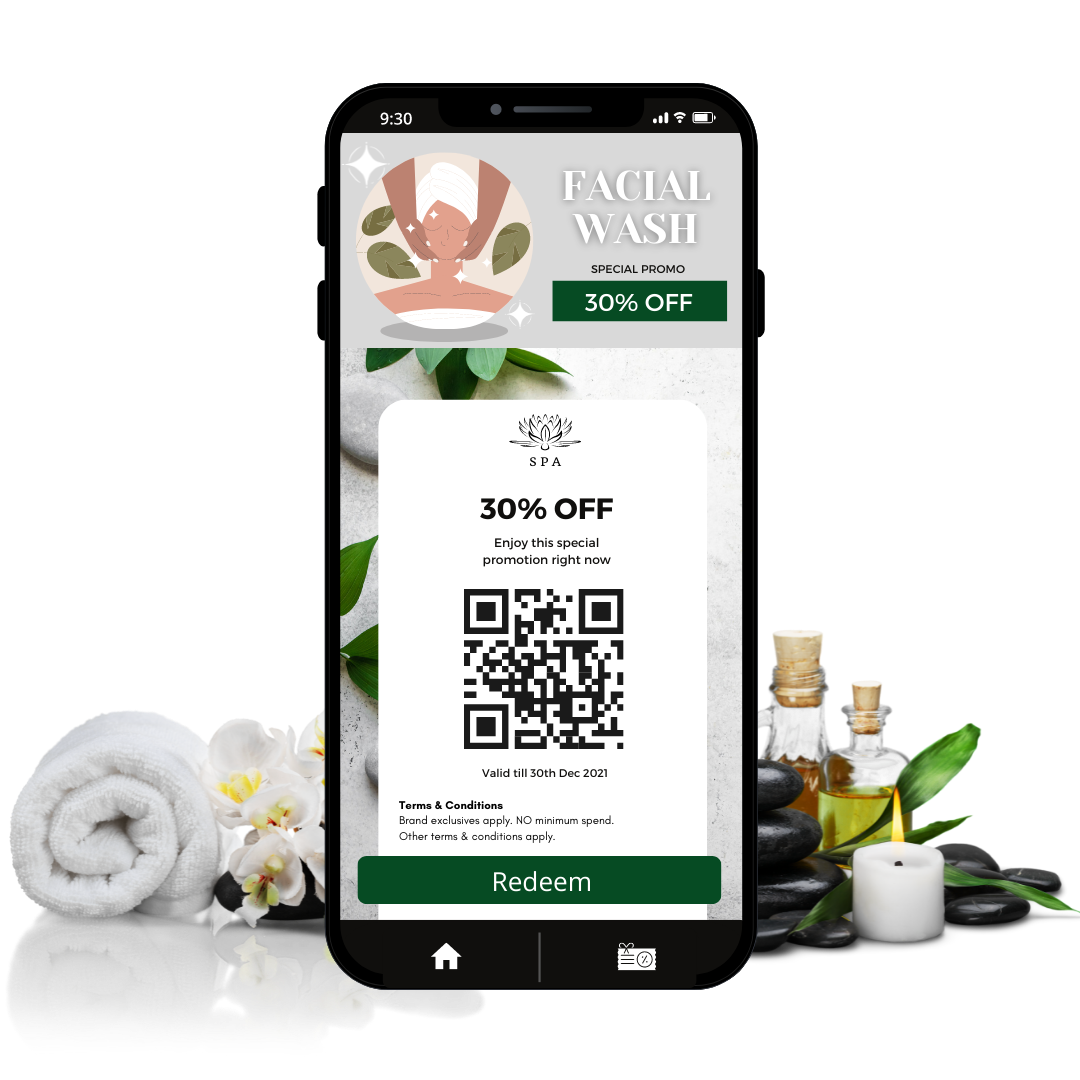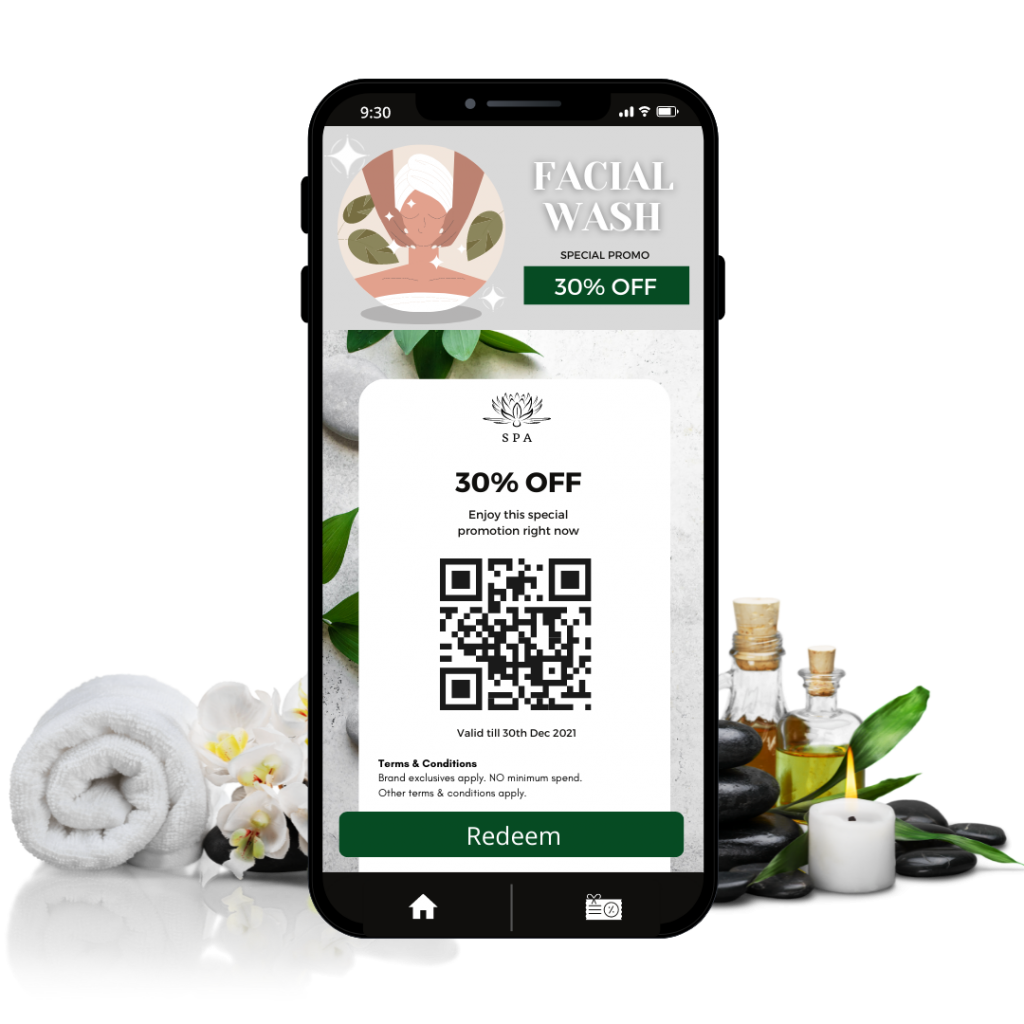 Giveaways play right into the customers' desires by making cost-cutting free. By giving away vouchers to your customers, you can drum up interest for your brand and your products in no time. 
After all, customers would be more inclined to use their vouchers at your shop if they can save on some money.
One way you can do this is to issue a limited number of vouchers, such that you can capitalise on their scarcity to encourage customers to participate in the giveaway.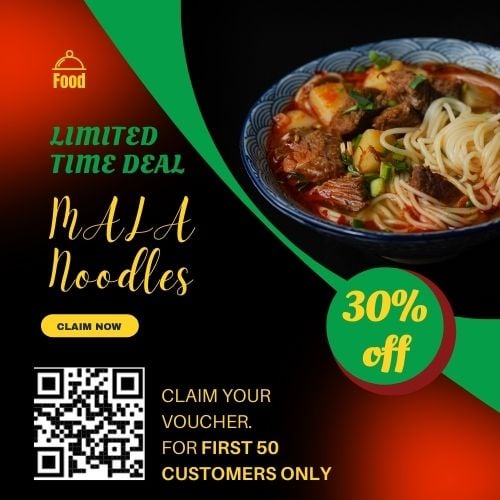 These types of promotions allow each customer to buy two at the cost of one. This is a great way to drive sales and traffic to your stores, since customers would be enticed by the free item. It works wonders in acquiring new customers.
You can sell up to 73% more if you price a bundle of items slightly higher as compared to reducing your price for a reduced quantity. 
Whilst the price of one product remained the same, customers believed that they were getting a better deal if they were offered more of it.
Once they've gotten a taste of what you have to offer (literally or otherwise), they might like it and come back for more. 
As long as you can keep the quality of your product and customer experience up, then new customers may even turn into loyal ones in the long run.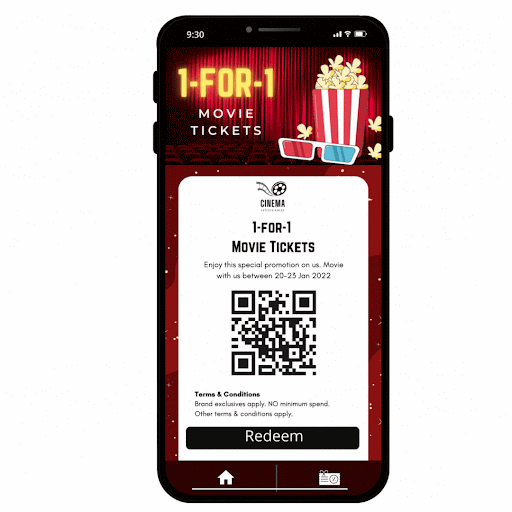 4) Game Rewards (Event Edition)
If you find giving your vouchers away too wasteful, then maybe you can use them as prizes for games during events.
Gamified marketing campaigns are thrilling enough to pique the interest of a large number of people. Even if they are just passing by. The prospect of winning something draws them in. 
But what makes them stay are the rewards. Whether or not they want to put their name down depends on what they stand to win.
If it's a big-ticket item, like a discount for the newest technological gadget or a luxurious cruise, then they'd probably be more encouraged to try their luck at winning the prize. 
5) Game Rewards (Mobile Edition)
Gamification is not limited to events. It can also be implemented on your web page or app. For example, your customer can play a minigame on your app once a day. If they win, they get a chance to collect a prize.
One company that does this is the e-commerce platform Shopee. Shopee allows users to play Shopee Games, and if they succeed, they will earn Shopee coins. These coins can then be used to exchange for discounts.
You don't have to use coins—you can use vouchers instead. You can implement a minigame into your web page or app, and then reward users with vouchers if they win. Games you can consider using are Spin-the-Wheel, Catch the Falling Objects, and Lucky Box.
By doing so, you can incentivise customers to come back to use your app voluntarily.
This way, you can increase their exposure to your brand, and ultimately allow association between fun and excitement and your image.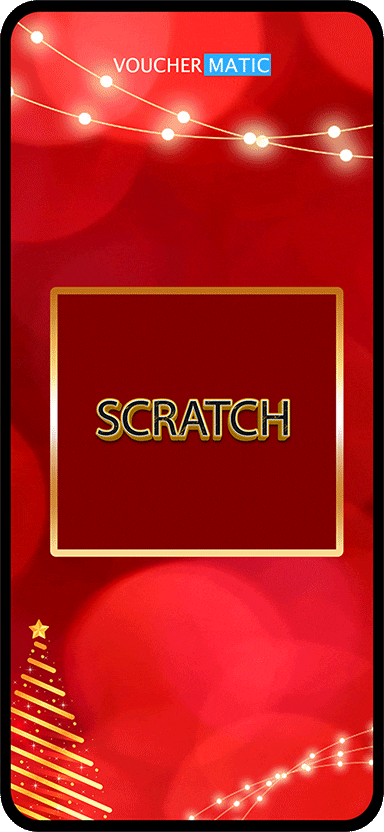 6) Membership Signup Reward
To show your appreciation for a customer who's signed up for your membership, you can offer them a voucher to be used the next time they shop with you.
You're essentially letting your customers know that you value their patronage, and you are glad that they have signed up to be more engaged with you.
Moreover, the reward can act as an incentive for customers to sign up. It's one way of promoting your loyalty program.
Here is one way that we helped a popular tourist resort carry out their voucher campaign to increase their membership signup rates: 
You as a brand can celebrate your customers' birthdays too by sending them a little voucher to their email or SMS, or even their e-wallet if you have such a system. 
These birthday gifts can be accompanied by a short message wishing them well.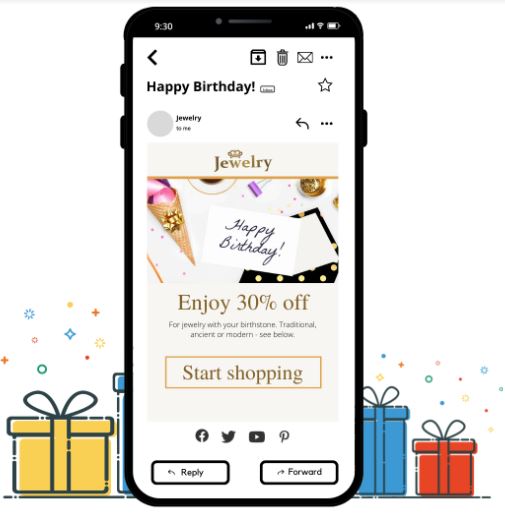 Customers would be glad to receive such vouchers, and it could come as a nice surprise as well.
As it turns out, birthday messages result in a 481% higher transaction rate, have an 89% higher open rate, and they generate 342% more revenue. 
Not only will your customers feel loved—which betters their relationship with your brand—they are also more likely to spend that birthday voucher.
There is no doubt that this voucher campaign would lead to higher sales for your company and a more loyal customer.
8) Personalising the Customer Experience
Customers today choose which brands to buy from based mainly on their experiences, and 86% of customer experience experts are expecting to compete based on experience alone. 
The design of a voucher can go a long way in personalising your customer experience.
By adding your brand logo to your voucher, and dedicating your voucher to your customer with their name on it, you can make your customer feel special. Their brand remembered them after all.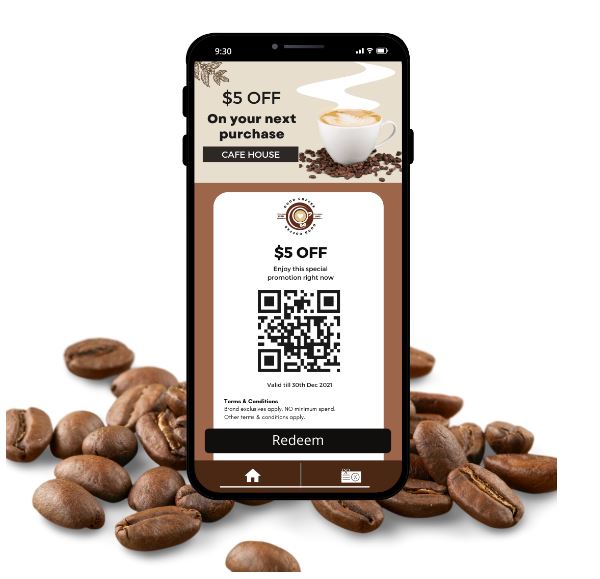 This also helps you do well during targeted voucher campaigns.
You can tweak the design of your vouchers based on customer segments as well, such as students, businesspeople, the cost-concerned, and many more. 
Alert students when you have student meals available. Let tired businesspeople know about your special spa promotions. Keep people who are loss-averse informed as to the latest discounts your business is offering. 
When your customer feels like you care for their needs, they are more likely to feel happy when they think about your brand.
With that, they will naturally return to buy from such a compassionate company. 
9) Festive Deals and Promotions
Aside from birthdays, holidays and festivities are great times to dole out promotions.
How many times have we walked by jewellery stores offering Valentine's Day deals? Restaurants giving out discounts for set meals for Chinese New Year and Hari Raya?
Capitalise on the spirit of holidays to promote your products. Send festive-themed vouchers straight to your customers' inboxes or accounts. You could even sell your vouchers as presents that can be bought by your customers as gifts.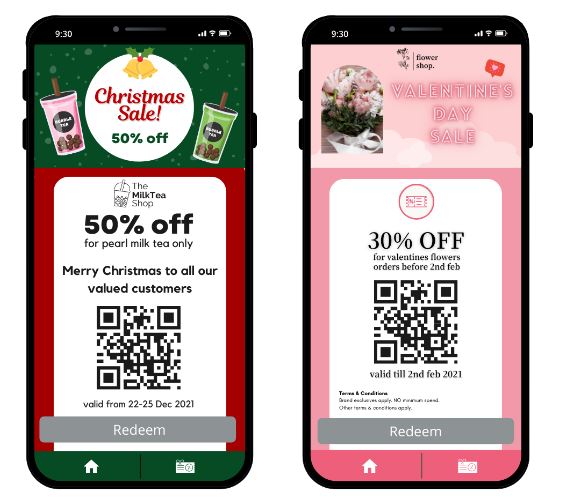 10) Gaining Traffic on Social Media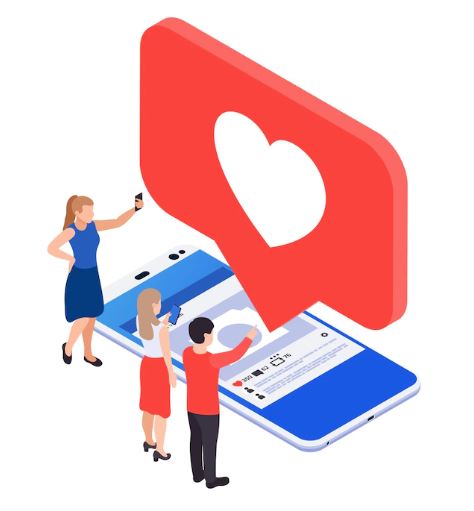 Starting out on social media can be daunting, but those platforms are great sites for you to build clout for your business.
As of the start of 2022, there are 3.96 billion unique social media users across all platforms. It would be remiss of you to not utilise this fantastic opportunity to be discovered and grow your consumer base. 
Social media allows for your customers to quickly share your current deals and news.
Facebook lets them share with the click of a button, Twitter boasts the Retweet and Quote Retweet function, and Instagram lets them send to friends or Instagram groups via direct messaging.
However, if you want to soak in social media success, you need to first build up a following. To let your existing customers to know that you are on social media, you can hand them vouchers.
Ensure that your social media handles are clear on your vouchers, and digital versions even let you put call-to-action links that direct the recipients to your social media site.
This way, you can be sure that your most loyal customers will start following you on your social media platforms. They can stay informed about your latest promotions, and it is easy for them to share with their friends as well. 
You can also give vouchers away to customers who follow you on social media to incentivise that action.
Vouchers can be automatically sent to customers who have pressed that sweet Follow button. Alternatively, you could give them the voucher only after they share your most recent post—or whichever post you prefer—with a friend or two.
Other than having your own customers promoting your products for you, why not have someone else who has a massive following? Someone whom can reach out to so many people who may not have heard of you before?
Cue influencers.
Influencers are people who have made it big on social media promoting products, blogging, making videos, and all manner of other content.
They have a large number of followers—people eager to consume whatever new post they're going to put out next. 
In fact, 60% of marketers believe that influencer-generated content is more effective than traditional advertisements.
By pairing with influencers, you can get your products out to a large consumer base that you normally wouldn't be able to. You can have them promote your products via giving out vouchers using a promotional code.
This not only increases your brand awareness, but it also helps to incentivise customers to purchase your promoted products. 
For example, Audible, Amazon's audiobook app, works with multiple influencers on YouTube across many different types of videos. This includes gaming, entertainment, science and technology, amongst others.
12) Drawing Customers to Your Physical Store
You may have a booming online shop, but have you neglected your brick-and-mortar outlets?
If your store sits empty for days on end, with products on the shelves but no one to peruse them, it's wasted capital.
You put money into renting the space and for its upkeep, and if it no-one visits it, you're not getting your best ROI from it.
To bring customers into your physical store, vouchers are an easy way to encourage it.
Simply require the customer to claim their voucher at your physical store after they complete a purchase online.
This helps to drive foot traffic to your physical store, since customers, to claim their vouchers, will head on over there to do so.
This not only lets you get some ROI back on your physical store, it's a chance for you to showcase your excellent customer service.
Of course, ensure that your store is beautified and appealing to your customers' senses—mainly their sight, smell, and hearing. 
After all, this is experience that they cannot get if they simply shop from their home. Not to mention that you can also put complementary items together so customers can see it as they browse your products.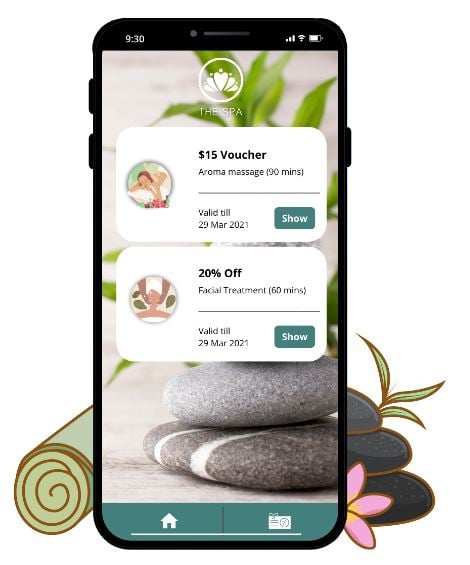 This can encourage cross-selling as well, since your customers may find several items they are interested in just because they were put together.
13) Promoting a Special Product
Say you have just done an inventory check and realised that one of your products is not selling well. Or you have just pushed out a novel product that you would like to test with the market.
Well, customised vouchers for your voucher campaign are your best friends to help you drum up interest!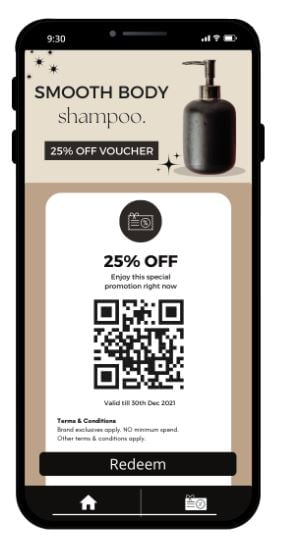 By crafting vouchers meant for your specific product, you can inform customers about its existence and encourage them to check it out. 
If customers feel that your product is worth buying, they'd be more than happy to take that discount on your product and purchase it.
This is great for unpopular products because they are no longer sitting in your warehouses and taking up precious inventory space. 
Moreover, it helps you increase your revenue by incentivising purchases of that particular product. 
It also helps you to test new products by having customers buy it and asking for feedback on it…
14) Customer Feedback Incentives
Every business requires customer feedback to improve. These are the end users of your products, the ones whom your products are going to be directly affecting. 
To make sure you keep up with consumers' standards, listening to what they have to say is essential.
Whilst you may think that a lack of negative feedback is a good thing, that may not be the case. Esteban Kolsky found that only 1 in 26 unhappy customers would give feedback unprompted. 
Others will simply stop shopping with you without letting you know. Though, 13% of them would tell 15 or more people about it. 
To incentivise customer feedback, you could give them vouchers as rewards for completing customer feedback forms. 
With the promise of a discount the next time they shop with you, customers are more than likely to help you on your quest to better your business.
Not only will you obtain valuable insights on what's going wrong, you can also prevent customer churn. Moreover, you can stop your dissatisfied customers from telling others all about their bad experiences—you don't need that spreading around.
Subway incentivises customer feedback by offering free cookies on their customers' next visit to their store along with a Sub or a salad.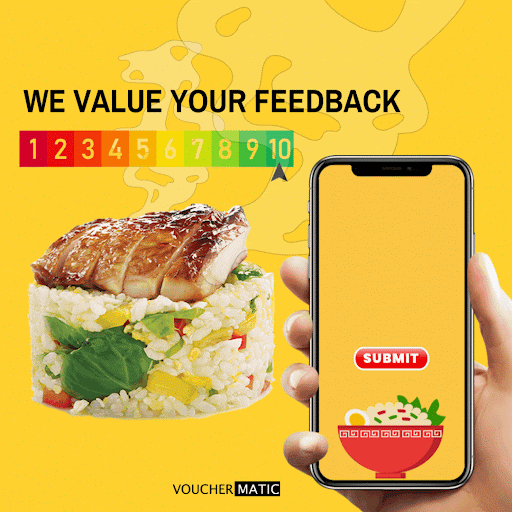 15) Incentivise Customer Reviews
This is a similar voucher campaign to, but slightly different, from incentivising feedback. What you want to get out of your customers here is their reviews on sites like Google and Yelp. 
Customer reviews are quintessential for converting leads to sales. 75% of consumers said that they trust online reviews as much as a recommendation from a family member or friend. 
If you want to sell your products, you need to rely on some user-generated content. In this case, customer reviews.
Just like feedback forms, you could incentivise reviews with a voucher. After your customer has completed the review, you can reward them with a voucher to be used on their next purchase. 
16) Minimum Purchase Offer
Minimum Purchase offers can help you to cross-sell and upsell. If your vouchers can only be used after customers have spent a certain amount of money, you can ensure that you get a sum of revenue from each customer who uses the voucher. 
This can be used in tandem with promotion of a specific item to incentivise purchase. 
Of course, it would not be as effective as making it a simple discount voucher, since it requires them to spend quite a bit of money. 
However, it would still interest people by drawing attention to your product.
If you're a relatively small business, and your vouchers aren't having much effect in prompting sales, then you might want to consider working with other small businesses. 
Co-branding vouchers is a way to collaborate (and maybe build up some friendships with them) with other businesses to pool your customer base together.
Co-branded vouchers can allow discounts at both your brands—this way, your brand can be exposed to your partner's customer base, and theirs at yours.
It's a win-win scenario for the both of you. What's not to like?
18) Customer Service Recovery
Other than incentivising feedback, vouchers work great when it comes to satisfying angry customers. 
When something goes wrong, and your customer comes up to your agent to complain, that's when you pull out your customer service recovery strategies.
You don't want your customer's anger to linger, and for them to ultimately walk away from your business. 
You want to turn this into a good experience by showing them just how you can make a comeback from this horrific incident.
Of course, whilst you set about fixing the issue, you need to placate your customer and make sure they are reasonably compensated. 
For this, you can use vouchers—give your customers something to look forward to, saving money, on their next purchase. 
Moreover, it shows how sincere you are with your apology, and it's sure to lessen some of their fury. It can turn that frown upside down and make it a somewhat happy occasion for your customer. 
Domino's uses this strategy whenever their pizza arrives late. They'd apologise for the delay, whilst also distributing vouchers to the customer to compensate them for their time, and also to value them for their patronage.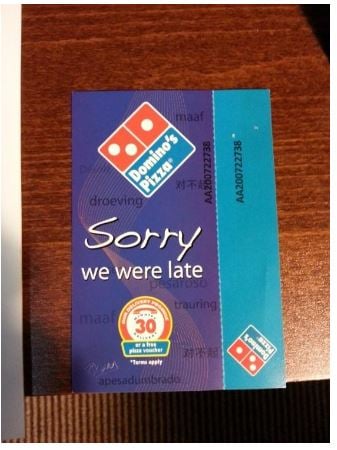 19) Cart Abandonment Offers
In the world of online shopping, it is inevitable that you would meet a customer that puts things into their cart, but will not click the Proceed to Checkout button. 
They would leave their items untouched, and would not complete the transaction.
This can be a trigger for you to send a voucher to them if you so wish. Prompt them to complete their purchase with a voucher that could, for example, alleviate the delivery fee burden on their shoulders.
If your customers can reduce the amount they have to pay, it is more likely that they would complete the purchase. 
That way, you can ensure that these customers would not run off to another brand and would buy from you. This also secures you an increase in revenue.
Referral programs are great ways to encourage your customer to refer your brand to their family or friend.
It gets your name out fast to a consumer base that don't know you exist. One way to incentivise this action is to use vouchers. 
Once a referral is successful—for example, getting someone to sign up for your membership—your customer can receive a voucher for their efforts. 
This is a win-win for the both of you; your customer saves on their next purchase with you, and you gain a new customer!
There are two kinds of referral programs you can create with vouchers: 
One Way Referral Program: These programs allow the person who referred your brand to receive a voucher upon a successful referral. 
Two Way Referral Program: These programs allow the person who referred your brand, and also the person who was referred, to receive a voucher upon a successful referral.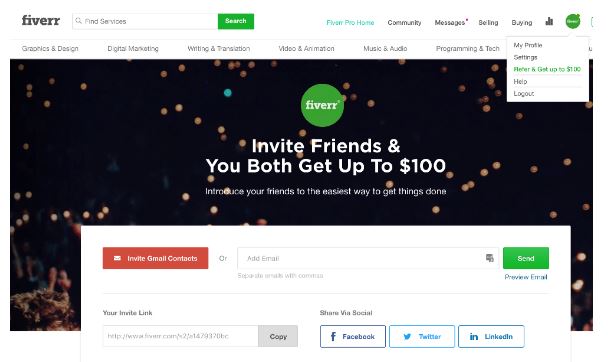 Fiverr, an online e-commerce platform, gifts members a $100 for referring another person to sign up. Medium, a blogging platform, also allows members to earn money if someone else signs up for their membership using their affiliate link.
21) Loyalty Program Rewards
A loyalty program is a great way to keep customers engaged with your brand by incentivising them to purchase more from you in exchange for benefits. 
These benefits can range from birthday treats to complimentary seasonal products to simple vouchers.
Vouchers work amazing as a loyalty program reward. Each time a customer purchases from you, they can earn a certain number of points, or a stamp. Once they reach a threshold, then they can exchange these points or stamps for a voucher.
These vouchers can be a small token of appreciation for your customers' continued patronage. They show them how much you care, which would deepen the relationship between you and your customer. 
If your customer is happy with your brand, you can be sure that they will come back to purchase from you again.
22) Better Your B2B Relationships
It's nice to show appreciation for the little things in life. Or, in this case, the big things in life. 
You probably can't have gotten to where you are now without your business partners, and perhaps you should thank them once in a while with something concrete. 
Vouchers are a great way to let your business partners know that you are grateful for their help, whether you are selling to or buying from them. 
With a good working relationship, you can be sure that your business partner would not leave you to find another. We all know how long it takes to find another supplier or buyer now, don't we?
e-Vouchers are incredibly flexible when it comes to the kinds of marketing campaigns you can run with them. Each of them has their own perks and benefits, fulfilling at least one of the six goals that we have mentioned above.
However, to ensure that your voucher campaign runs smoothly, you need a good voucher management system. And we, at Vouchermatic, can provide you with that.
Vouchermatic provides you a management system that can manage the end-to-end lifecycle of your vouchers.
We use an API-first platform that can be seamlessly integrated into your web page or app. The best part about working with us is that you don't have to learn how to use our software—we'll deal with all the technology for you.
Contact us here to discuss your voucher management strategies today!