An award-winning owner and operator of some of the most luxurious hotels, resorts and residences located in prime destinations around the world.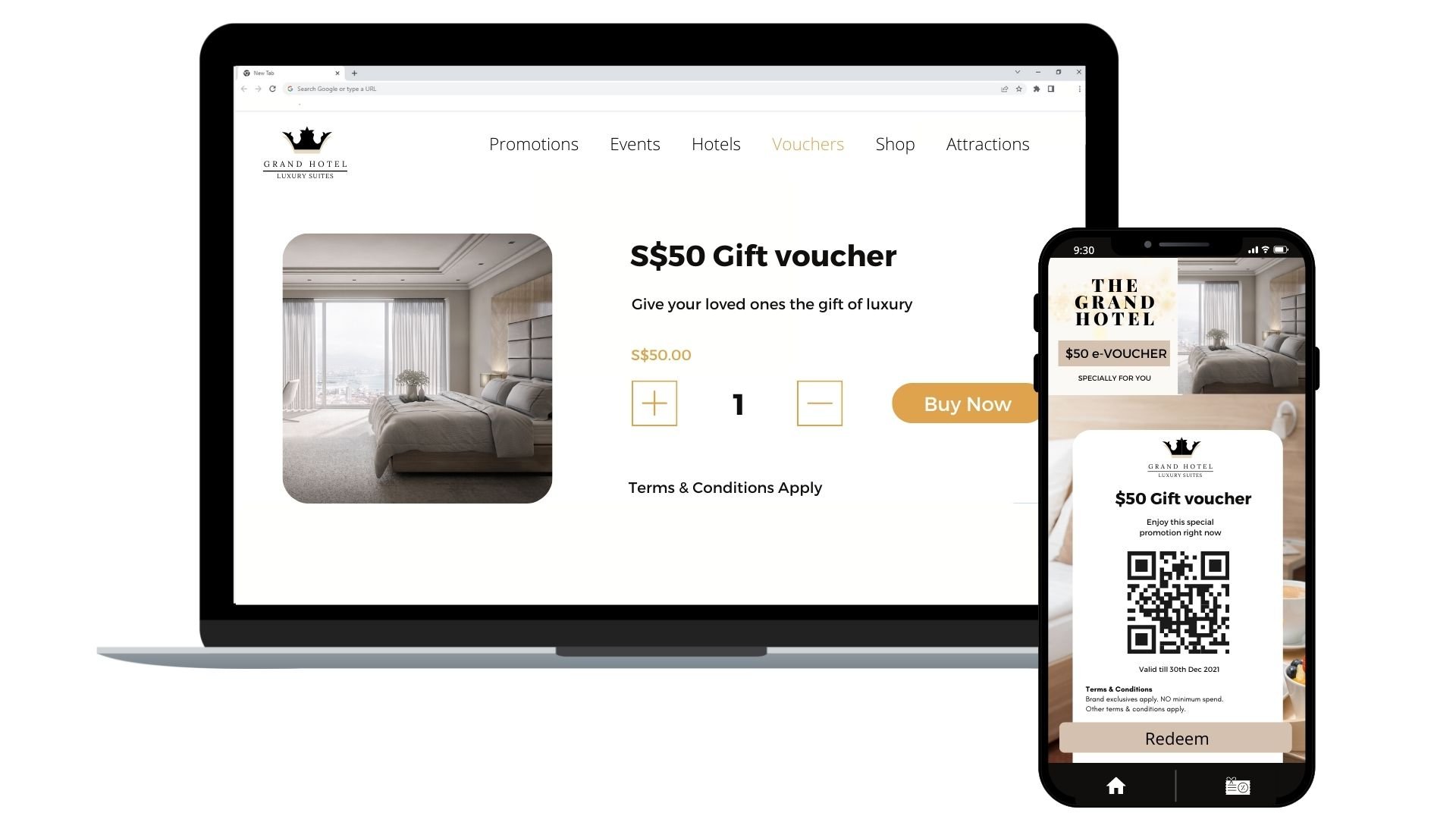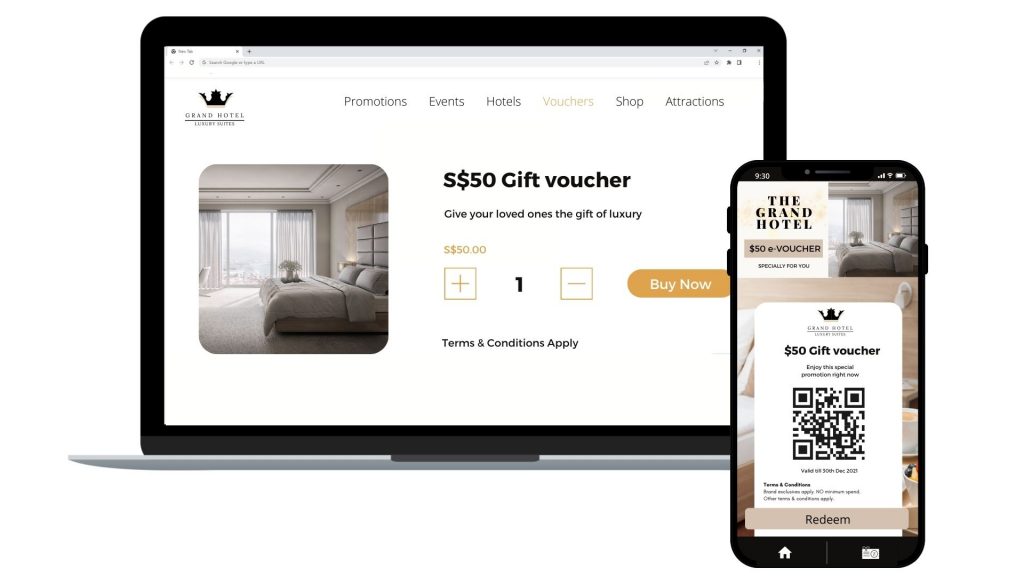 Due to ongoing pandemic-induced travel restrictions, the hotel group lost core markets that previously frequented the hotel, especially business travelers, international guests and convention attendees. The luxury hotel operator devised innovative ways to expand their customer base by enticing local residents to visit the hotel.
They thought of implementing a voucher sales platform that would potentially generate an influx of purchases for fine dining, staycations, experiential packages and corporate gifts by local consumers & businesses.
The sales and marketing team looked to existing voucher platforms as a new way of creating revenue but found them too limited and inflexible to meet their particular needs. Other third-party providers also wanted to discount the products sold while charging exorbitant fees on every sale.
They wanted a solution to
Allow creation of innovative digital products – fine dining, staycations, experiential packages and corporate gifts
Implement an end-to-end tracking & redemption of these vouchers
Allow bulk Sales to Local businesses
The following were the requirements set forth by the hotel's revenue team.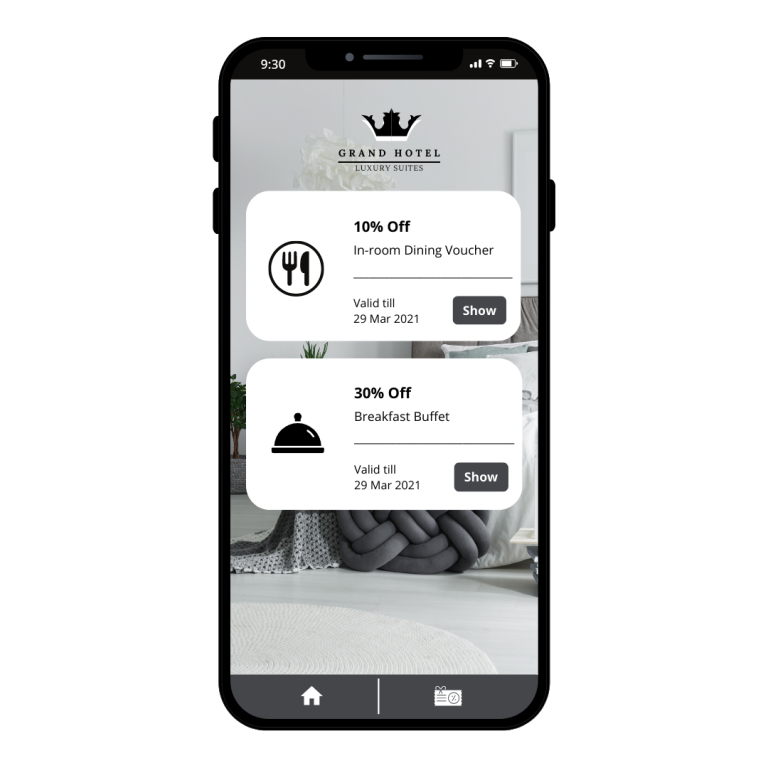 Real-time issuance of e-vouchers via email on purchase on e-store
Solution to work with their existing e-store based on Shopify
Multi-branded voucher sales from the same voucher sales platform
Real-time campaign performance data
Meet all the IT security checklists, mandated by customer's compliance team
Customization such as custom domain & customer interface as per their brand guidelines.
Our hotel voucher management system – Vouchermatic enabled the hotel operator to create, sell and manage the redemption of voucher packages for instant cash flow.
Using Vouchermatic's voucher management module, the luxury hotel operator could create multiple types of e-voucher codes representing packages from their various restaurants, hospitality services & retail brands.