According to GWI Global Wellness Economy Monitor's 2018 report, in 2017, there were over 149,000 spas, earning $93.6 billion in revenues and employing nearly 2.5 million workers.
While it does sound like a piece of cake to run a profitable spa business, this astounding statistic in recent years also implies that spas are running out of differentiation in their products and service offerings. With the vast number of salons and spas in this industry, the only differentiating factor is how you market your spa business effectively to drive greater traffic to your business.
In this article, we will share with you 8 Business Marketing Ideas that you should implement to refresh your spa and draw more customers in.
1. First-time Customer Special Promotion
First impressions matter the most, so make sure your customers' first visit is a memorable experience that will keep them coming back for more. The best way to persuade new customers to try out your spa is to lure them with a first-time customer special promotion.
A first-time customer promotion would entail a voucher or discount off their first visit at your spa. Creating an attractive first-time special discount such as a $20 off their first spa treatment or a 15% off their first product purchase will motivate newcomers to try out your spa. By offering little incentives, you can acquire new clients and stand to retain them as returning clients in the future.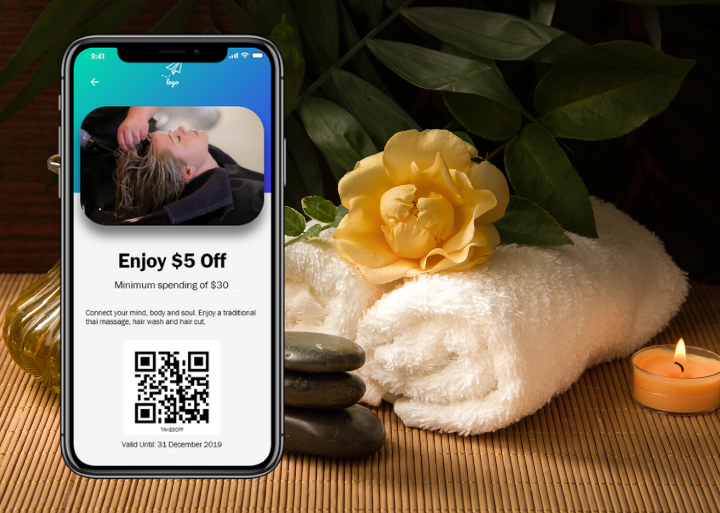 2. Create Online Special Promotions to attract online purchases
The web is an infinite digital space to publish special digital promotions online.
There are several online platforms which can be integrated with payment gateways to create and post special promotions but some to name are: your company website, blogs, social media platforms etc.
By implementing an effective incentive system & leveraging on online platforms, you can reach a larger audience and engage them effectively with attractive promotions that can be bought online at a special price used when they come down to your spa.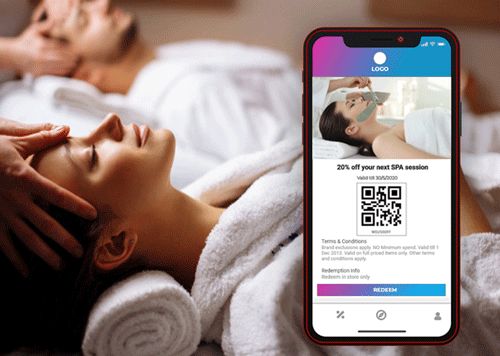 3. Collaborate with Influencers
With the rise of influencers such as bloggers and content creators, many businesses have engaged in a brand partnership with these influencers to boost promotions for their brand. Should you wish to establish your spa as a trendy and hip brand, engaging in influencer marketing can enable your spa to empower bloggers, youtubers and influencers to share your incentives easily and in real-time. With a gift voucher management tool, you can easily create special deals for your influencers to share with their followers.
Influencer marketing can greatly increase your brand awareness and attract new customers with fresh & authentic content created by influencers.
A B2B voucher management tool will help you create multiple influencer codes with full traceability. In addition, a tool like Vouchermatic also provides new-age forms integrated with voucher management system, which can help you collect customer data with consent.
4. Organise Events & Giveaways
One effective way to promote your spa and boost booking rates is through hosting events and giveaways. The best channel to host one is through your social media pages as you can reach an optimal market while catching the most attention from your fans.
For the giveaway, you can attach prizes that are associated with your spa such as free spa treatments, gift cards, vouchers, beauty & wellness products and more. Picking prizes that align with your brand will give your customers a reason to return to your spa and motivate them to purchase from you.
5. Offer various options to book
An effective method of boosting booking rates for your spa is to provide ease of accessibility for your consumers to schedule a spa booking. Customers prioritize convenience more than any other factor when booking an appointment. Instead of restricting your customers to only one method of booking, you can rely on various platforms to allow customers to book sessions from. Some of the places consumers can book spa sessions from are:
Booking appointments on the phone
Booking appointments on the phone can be cumbersome or difficult for people who do not have the time to make a phone call at work during the day. However, you should still retain phone call bookings as an option as many people, especially older customers who are not as tech-savvy, prefer this traditional method of booking appointments.
Booking directly from your website
Attaching an option on your spa's website can be a convenient method to book appointments especially if your customers happen to be browsing your website already. If customers need to log out of your website and hop into another tab to book an appointment, these extra steps can be a hassle for many who are time-conscious.
Reserve with Google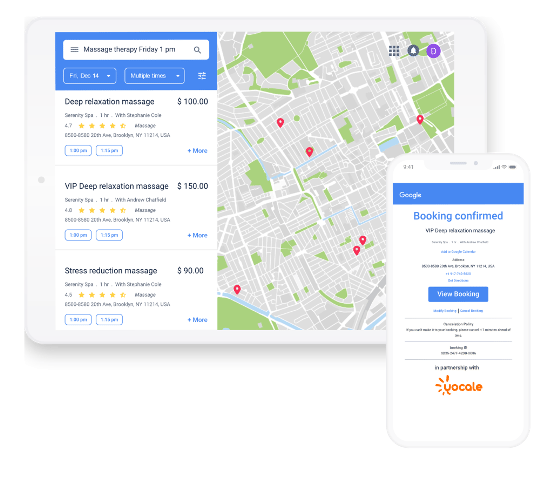 Google's new feature, "Reserve with Google" allows users to book appointments directly from your spa's Google listing with ease and convenience.
Facebook Appointments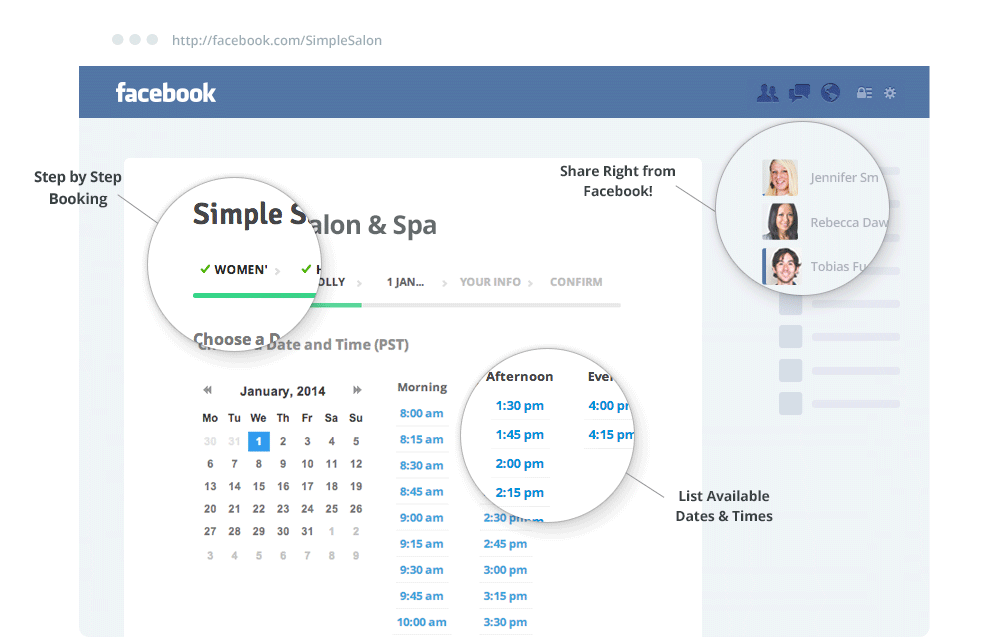 With billions of active users on Facebook and counting, your spa business can set up Facebook Appointments to allow users to book directly from your Facebook page where they can conveniently access all your contact details and Facebook posts to learn about your Spa and its activities. How convenient!
6. Offer Spa Package Bundles
Offering your spa services or products in a bundle at a slightly discounted rate as opposed to selling them individually gives your customer the perception of greater value. You could also bundle services in a package of 5 or 10 visits to keep them coming back to your store to do treatments with a stamp card. As such, they will pay for the bundle upfront instead of having to pay on every visit.
Selling spa packages allow customers to try out different products and services that cater to their unique needs and they also provide value. On your end, you receive cash inflow earlier when customers pay upfront and sales volume will increase when customers purchase more – it is a win-win situation.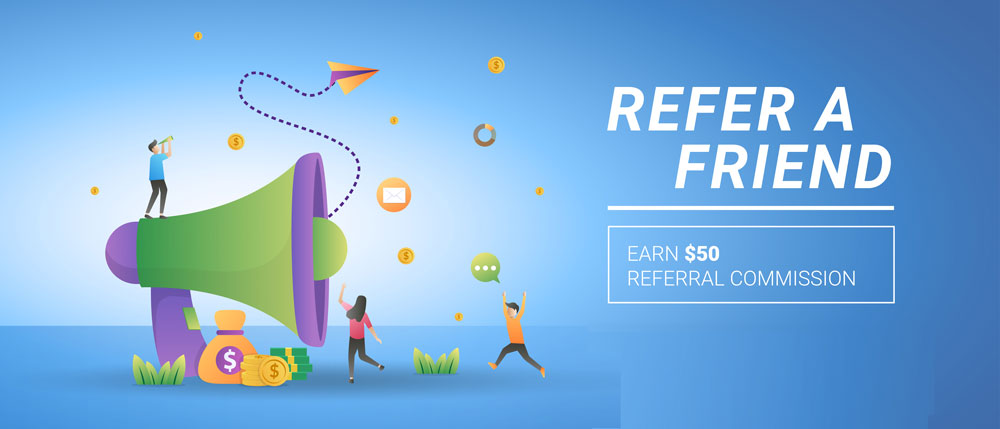 Referral programs are a great and effective way to spread brand awareness for your spa. Used as a form of "word-of-mouth", referral programs are a cost-effective promotional idea to engage your existing customers to refer your business to their friends and family.
You can kickstart a referral program with a simple "Refer a friend and enjoy a $10 off voucher your next visit for both you and your friend!"
By rewarding your existing customers for sharing your business, you can gain new customers quickly while building customer loyalty amongst existing ones. With referral programs, you are essentially allowing your customers to be your personal brand ambassadors.
8. Manage your Customer Reviews
According to a study by BrightLocal, 93% of customers will read reviews of local businesses to determine its quality.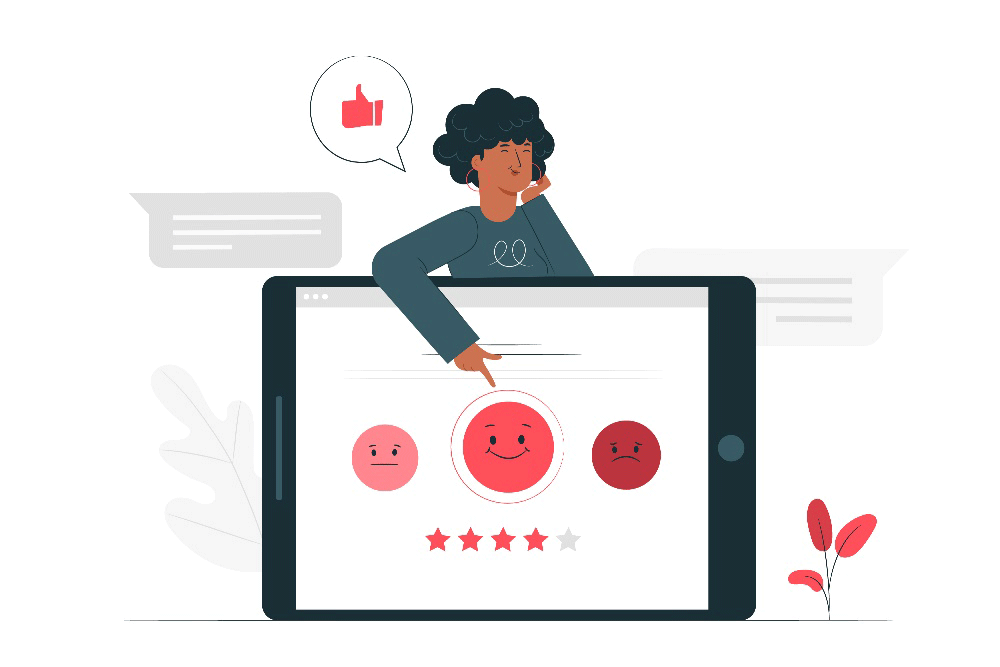 A business with substantially positive reviews will most likely win the attention of new consumers and attract them to your business. Customer feedback is critical in forming a good brand image to the public. Moreover, customer feedback allows you to identify areas for improvement in terms of customer service, quality of products & services and more. Although it is inevitable to receive negative reviews, you should always handle the situation by responding politely and provide solutions as it shows assurance that you are willing to improve on your services.
You may also choose to offer small value incentives to motivate your customers to share their feedback or take surveys.
Incentives offer a reason for your customers to invest their time in sharing their opinions about your products and it also helps in building up customer loyalty.
Hopefully by the end of this blog, you can build your spa marketing plan and experiment with the above marketing ideas to see which ones fit the best and reap the best results for your spa business.  If done right, you should be seeing more customers through your spa doors.